---
Receive instant alerts when news changes about your stocks Request your 1-week free trial until StreetInsider Premium here.
---
CUPERTINO, Calif., May 18, 2021 (GLOBE NEWSWIRE) – Celona, ​​one of the leading innovators of private 5G solutions, today debuted its Edgeless Enterprise architecture, which allows uniform orchestration of vital network connectivity, finite computing and security services. As organizations adopt this unique approach on their campuses and branches, they are one step closer to moving at the speed of the new generation of enterprise applications.
Based on the transformative principles of 5G technology, Celona's Edgeless Enterprise is an architectural approach that combines network services, enterprise applications, cybersecurity tools and WAN optimization of computing platforms that can be implemented anywhere. This innovative new approach offers countless benefits, including:
Gain and maintain a competitive advantage by introducing new automation and digital transformation services faster than ever,
Eliminate friction by streamlining the provision of network and security services,
Reduce operating cost inefficiencies by extracting AIOps with a cloud network operating system and
Reduce security exposure by integrating a policy framework independent of network access and calculation of location options.
"In today's fast-paced business environment, network services need to keep pace with enterprise applications," said Rajeev Shah, co-founder and CEO of Celona. "The architecture of Celona Edgeless Enterprise is the first comprehensive approach to use the true value of emerging 5G technology. to accelerate the convergence of network services and applications wherever they need to reside. "
As users and things connect across different networks, the application layer is increasingly spread over a wide continuum of potential computing locations. Today's conventional corporate network and security architectures are not designed for such a dynamic structure. Choices, including private and public clouds, edge computing architectures, and multi-tenant clouds, create a complex IT management environment. This complexity often leads to mixing solutions that are as different as the different combinations of network access and the computing locations themselves. This overly complex infrastructure foundation is unable to cope with the rapid changes brought about by the digital transformation efforts within the enterprise.
ENTER THE BEZELE ENTERPRISEDesigned to provide unprecedented operational flexibility and efficiency in a scalable framework, the Edgeless Enterprise architecture relies on a cloud-based network operating system. It provides an all-in-one network service that offers policy-based routing, QoS, and security segmentation features. It also takes advantage of the granular principles of cutting a 5G network to ensure key levels of service and a consistent application delivery experience.
Celona's unique approach supports the convergence of radio access network (RAN), applications and network service traffic by automatically changing the route of service delivery based on performance, policy requirements and real-time network status.
"Organizations can now move away from the conventional network services framework to a more agile, Microsoft Azure-managed computing edge environment that brings core network service features closer to real-time applications," said Tad Brockway. corporate vice president of Microsoft Azure for Operators. "With our collaboration with Celona, ​​private mobile networking services have been effectively deployed to business applications running on the same Azure edge platform for higher levels of operational efficiency and the ability to simultaneously automate the deployment of core applications and network resources with consistent cloud management. "
With Celona's Edgeless Enterprise architecture, network services are effectively implemented as micro-services to business applications running on the same platform for higher levels of operational efficiency and the ability to simultaneously automate the allocation of core applications and network resources when requirements change.
Because enterprise-critical applications are deployed in different local, private, and public cloud options depending on their computational requirements, the traditional definition of "Edge" no longer applies. With Celona's Edgeless Enterprise architecture, physical location or corporate edge locations are now everywhere that makes the most sense in terms of traffic optimization. Determining the ideal location for network services depends on where latent / jitter-sensitive applications are located, how application traffic should be targeted for optimal performance, and how security services should be deployed.
The use of the principles of SDN (software-defined network) within the Celona platform allows the separation of the 5G network management plane from the data plane. While the control plane manages higher-level functions, such as mobility, authentication, and network resource management, the data plane performs traffic-encrypted, application-specific service level guarantees, corporate network integration, and policy-based routing for each section of an appendix.
The data plane tasks required to create QoS, routing, and security policy can be manually managed by IT staff or automated via AI to identify application traffic and implement a network / security policy based on the derived business intent . With Celona's patented MicroSlicing technology, application traffic can be automatically identified, protected and routed piecemeal and corporate policy.
Stakeholders can find out more by reviewing the Celona document hosted on https://celona.io/edgeless-whitepaper and join Celona during the upcoming webinar "Triple Header: Private 5G, Edge Compute and IoT" on May 26, 2021, at 9 a.m. Pacific time, by registering at this link – https://www.celona.io/resources/triple-header-private-5g-edge-compute-and-iot.
ABOUT SELONACelona, ​​the corporate 5G company, is focused on accelerating the adoption of business-critical enterprise wireless applications and helping organizations implement a new generation of digital business initiatives. Taking advantage of dynamic spectrum sharing options such as CBRS in the United States, Celona's Edgeless Enterprise architecture is designed to automate the adoption of 5G cellular wireless technology by corporate organizations and their technology partners. For more information, please visit celona.io and follow Selona on Twitter @celonaio.
MEDIA CONTACTJay Nichols Nichols Communicationsjay@nicholscomm.com+1 (408)772-1551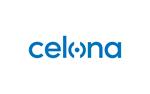 Source: Selona