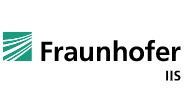 KAISERSLAUTERN, GERMANY – Starwaves, developer and distributor of reception technologies focused on the Digital Radio Mondiale standard, has joined forces with a provider in the field of broadcast encoder and DRM receiver components to develop an Android application that allows DRM reception mobile devices .

Starwaves allows Android phones and tablets to receive entertainment, text information and emergency alerts via DRM Digital Radio.
Starwaves technology is based on Fraunhofer technology.
The Digital Radio Mondiale (DRM) is presented as a "standard digital receiver for classic AM and FM radio services."
Radio reception with mobile phones and tablets combines the mobility and flexibility of these devices with the advantages of free radio services.
And it solves a mystery that plagues NextRadio, a one-off unit of Emmis Communications, while the ambitious Soundot app fails due to a lack of publicity and industry support.
Starwaves has been active in the field of DRM radios for many years. The STARWAVES DRM SoftRadio application has been developed in close collaboration with Fraunhofer IIS. Its goal: to provide easy access to innovative DRM radio services for everyone.
It is now available in Google and Amazon Android app stores.
"The app gives listeners access to all the key features of the digital radio station standard DRM, in all bands of DRM transmission to FM and VHF-III," says Starwaves.
Fraunhofer IIS is an important co-developer of basic digital radio technologies.
This includes innovation xHE-AAC an audio codec that provides high sound quality at the lowest data rates as well Journalism an app that gives radio listeners access to news, the latest sports updates, local weather forecasts, travel tips and even radio school services without requiring internet access.
The app also supports many more DRM features, such as the EWF feature, image slideshows, station logos, and service descriptions, including Unicode support for the app worldwide.
To provide all these services, the application requires only a standard SDR RF dongle that is attached to the USB port of the device.
"We are proud to present the world's first full-featured digital DRM mobile radio solution, developed in close partnership with Fraunhofer IIS. Now anyone can easily upgrade their existing mobile phones and tablets to enjoy digital digital radio with its undistorted sound quality and advanced features, including Journaline, "says Johannes von Weissenhof, founder of Starwaves.
– RBR + TVBR European News Office