Elbit Systems for the supply of E-LynX multi-channel radio stations to the Swedish Army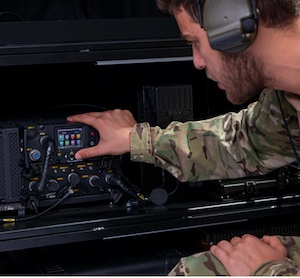 Elbit Systems Ltd. announced that its subsidiary, Elbit Systems Deutschland GmbH & Co. KG, has received an additional $ 23 million contract from the Swedish Defense Materials Administration (FMV) for the supply of additional software radio stations (SDRs) to the Swedish Armed Forces. The contract will be fulfilled for a period of 30 months.
In addition to previous orders received from FMV in 2016, Elbit Systems will now supply additional dual-channel configurations of the E-LynX ™ SDR for vehicles, as well as vehicle configurations in full duplex multi-channel technology, as part of the tactical upgrade program. of Sweden. The SDR E-LynX family is designed with an open architectural approach, including unique waveforms and allowing the adoption of European and NATO waveforms. The E-LynX SDR solution has been chosen by several armed forces across Europe, including Switzerland, Spain and other NATO countries.
Chaim Delmar, General Manager of Elbit Systems C4I & Cyber, said: "We appreciate the trust given by our Swedish Armed Forces to our digital communication capabilities, which testifies to the technological quality and reliability of our solution. Sweden is an important market for Elbit Systems and we hope to continue to develop our activities in Sweden.