Digita, a Finnish technology company specializing in communications networks, has chosen Nevion to help create a new IP media network that transforms the workflow for FM and Internet radio services of Finnish national operator Yle. The new IP network replaces an existing network based on older technologies.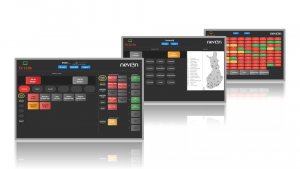 "It was a complex project that had to be carried out under extremely unusual and difficult conditions as a result of COVID-19, but we worked well together in practice, with a clear common goal," he said. Peka Matila, senior vice president, radio at Digita. "Nevion's expertise and experience have contributed significantly to the successful outcome of the project."
The aim of the project was to have a solution that would put journalists and production staff under control, allowing them to collaborate freely in the Finnish regions and to broadcast their programs to the regions themselves – in a way that was not previously possible. This more nimble production will improve the listener experience.
The key to achieving this goal was to have a modern IP media network for input and primary distribution that could be easily controlled from anywhere. The network was to connect approximately 50 national and regional studios and 6 main switching centers and 47 transmission sites. This network also had to be extremely resilient, as it is a key part of the emergency system (EAS) throughout the country.
Despite the travel restrictions imposed by the COVID-19 pandemic, Digita and Nevion worked remotely, together with the TV operator, to create the new IP network solution, launched in January 2021. The solution is built primarily on software-defined by Nevion media node software, Virtuoso and his orchestration and SDN management software, VideoIPath.
Virtuoso handles reliable transport of audio streams over IP (SMPTE ST 2110-30) with full protection (SMPTE ST 2022-7). It also provides audio processing capabilities, including pure switching and mixing of broadcasts from different studios.
VideoIPath monitors the network from end to end, including the LAN / WAN connections between the Digita and Yle networks, and handles the several backup layers required in the network to ensure its complete reliability.
To control users, a user interface to VideoIPath has been developed that largely replaces traditional broadcast controllers and drastically simplifies production workflows – making it easier to create localized content. VideoIPath executes user requests by controlling the network and audio switching in multiple virtuosos simultaneously.
As part of this project, Nevion also provides consulting services before and during the project to ensure that the delivered solution meets expectations, coping with existing production processes and even improving them.
"This project was really interesting for us on many levels," he says Hans Hasselbach, Chief Commercial Officer at Nevion. "This has given us the opportunity to deploy Virtuoso's state-of-the-art audio capabilities, as well as use VideoIPath to really improve the way Yle produces radio programs. This is also a project in which we have provided an essential element of consulting services. And, of course, there was the situation with COVID-19, but we again proved that our experts are able to handle any challenge! "