On the other hand, we ask Suresh Krishnan, Kaloom's chief technology officer, about what makes him tick.
What would you describe as your most memorable achievement?
When we founded Kaloom, we had a vision to create a software-defined network fabric based on open standards that would be cloud and programmable. I left a bigger company and a secure job to focus on innovation in a brand new start. At one point, our CEO presented some of our core ideas such as a programmable data plan, containerization, and automation to influential industries and a few well-known analysts, and they believed that these ideas were too radical to succeed. A few years later, we managed to accomplish what we set out to do. We recently announced the most diverse multi-provider 5G standalone solution with a leading global operator. This is the first operator test built around a truly multi-vendor 5G Core environment running on a manufacturer-neutral platform. For us, this is an innovative achievement, which according to others is impossible. This is something that most customers are looking for.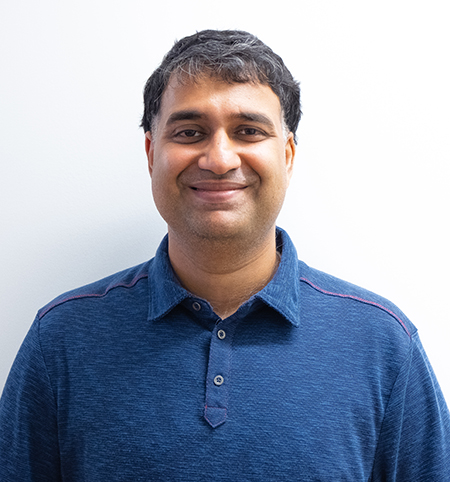 What first made you think about a career in technology?
I have always been interested in technology and I believed that it could significantly change people's lives.
Networking unites people and has the potential to improve the standard of living for all. The goal of the big picture is to connect more people in the world. We can only do this by changing the economy of the equation so that the cost of providing connectivity to the next billion people on board becomes affordable.
Kaloom is focused on simplifying the lives of the people who build, manage and maintain networks. By automating tasks and avoiding manual configuration, we make it easier to troubleshoot and save network operators time, with fewer truck rolls. Then service providers can focus on developing and deploying new services, while reducing costs and ultimately accelerating growth and connecting more communities, businesses and homes.
What do you think has emerged as a technological trend since 2020/2021 and why?
5G, Edge infrastructure investment and automation.
The COVID-19 pandemic has made everyone fully aware of the need for improved connectivity. At the same time, the proliferation of telecommuting has accelerated the transition to a more digital economy and changed the way we think about networks.
5G networks will allow significantly accelerated digital transformation far beyond what we have experienced so far. But the huge increase in 5G capabilities cannot simply be implemented by installing a newer generation of radios close to consumers. Maintaining the extremely low latency required by next-generation applications requires a completely different network infrastructure, one that moves broadband and calculates closer to the end user at the edge of the network. This means increasing the number of distributed data endpoints or virtual central offices by an order of magnitude.
The implementation of 5G requires so much scalability that the management of the necessary resources can no longer be done manually. Network, computing and storage resources must be automated for efficient scaling. Network solutions require elements such as self-education and self-discovery capabilities, zero-touch provisioning, and automatic software upgrades to minimize human intervention and error while saving time, cost, and effort. As we delve deeper into the 5G era, diverse dynamics are compiled to make automation of network management solutions more important than ever.
What do you currently define as the main areas of investment in your industry?
With theoretical peak data speeds up to 100 times faster than current 4G networks, 5G promises to enable amazing new applications and applications that have huge public value such as autonomous vehicles, AR / VR, IoT / IIoT and the ability to share potentially life-saving high-resolution medical images in real time – just to name a few. Providers of telecommunications services, cloud services and data centers look forward to 5G forming a stable "backbone" for the industrial Internet to stimulate innovative new consumer applications, corporate use cases and increased revenue streams.
There are other problems related to infrastructure costs, with the need to reduce the growing energy footprint of 5G so that it has less negative impact on the environment and provides the much-needed software control and programmability.
How do you deal with stress and relax outside the office?
Being in the early stages of launching means you have to be flexible and available almost around the clock to reach customers around the world. It is important to find and cultivate the next generation of leaders in the company and enable them so that we can scale without overloading the same people all the time. This allows for some scheduled periods during which you can take some time to unwind.
If you could go back and change a career decision, what would it be?
Maybe I would have entered the startup world sooner. Being in a big company teaches you how to build a structure and how to succeed. But organizational barriers to large companies can limit innovation.
PayPal co-founder and serial entrepreneur Peter Teale said: "A well-defined start-up is the largest group of people you can convince with a plan to build a different future. The most important strength of a new company is new thinking: even more important than agility, small size gives room for reflection. "
If you have more than 20 people, it's hard to be so innovative. And it's both exciting and challenging to work with an agile team.
What are the specific challenges for the region in implementing new technologies in Europe?
Most of today's commercial 5G deployments are based on non-standard 5G deployments, where 5G deployment depends on existing 4G infrastructure, which can be a "killer" for innovation.
Technical and financial challenges must be addressed before 5G becomes a ubiquitous reality.
As Europe's population density is higher, you can reach more people with fewer points of presence. Initial deployment takes place in dense urban areas, where costs can be amortized among more users and there is huge potential for additional applications among Smart City's technology, industry, manufacturing and various applications. Entrepreneurial 5G applications can create new opportunities for small and medium-sized enterprises in Europe by improving their growth prospects and supporting employment.
But change can be slow and complex, given Europe's geography – the boundaries of jurisdiction, country-specific provisions and legal frameworks present unique challenges for where to define the edge and interoperability. Businesses may want to keep the data local in place. Thus, solutions that provide specific characteristics are needed. The deployment of 5G networks depends largely on access to radio spectrum, the basis of wireless technology. As the speed of connected devices and their use increases, spectrum resources need to be harmonized across Europe to allow for the interoperability of cross-border infrastructure.
What changes in your role at work have you seen over the last year and how do you see them develop over the next 12 months?
My role is changing as the company's focus and priorities change. Nowadays, I spend more time on customer-focused tasks while working closely to meet their needs. Prior to that, my role was mainly technical, such as the choice of products, languages, technologies we use and how we design and implement our products. I am now more focused on customer fulfillment and delivery.
What advice would you offer to someone looking to get a C-level position in your industry?
The only constant in this industry is change. It is important to always be aware of what is happening and how the change may affect your company (positively or negatively) and to learn to manage opportunities and risks accordingly.
Click below to share this article