More Australians are embracing digital audio since the pandemic, with podcast listening rising in the past year and more people listening to radio using podcast-catching applications and smart speakers, according to the annual Infinite Dial Australia 2021 survey published today by Edison Research and commercial radio Australia.
Overall, 86% of Australians over the age of 12 have listened to radio on the air, online and through catching-up radio podcasts in the last month, and 37% have listened to a podcast in the last month.
About 5.6 million Australians, or 26% of the population, listen to podcasts a week, a 53% increase from the 2020 survey conducted before the pandemic was blocked.
The ownership of smart speakers also increased sharply. Twenty-six percent of the population has a smart speaker, an increase of 53% from 17% a year ago.
"Australians continue to receive radio during this period of unprecedented interruption and listen both live and online through a variety of sources, including apps, catching up on podcasts and smart speakers." said the CRA chief executive Joan Warner.
"Radio has been extremely resilient in reaching a mass audience, while podcast adoption has accelerated rapidly, positioning the industry well for continued growth and innovation in this area."
The number of Australians over the age of 12 who listen to online audio per week, including radio, only internet services and podcasts, has risen to 66% of the population from 63% a year ago. The average time spent listening to online audio is over 12 hours per week.
People who listen to AM / FM / DAB + radio online use many sources: 46% listen through the radio station's website, 44% listen through the radio station's application, 38% listen through the aggregation application or the website, and 23% listen through a smart speaker. This was the first time Infinite Dial reported listening to the radio through smart speakers. Google Nest is the most popular brand, owned by 24% of the population, while 3% own a speaker with Amazon Alexa enabled.
Edison Research President Larry Rosin is "I am excited to present this new information to people in the audio space in Australia and we hope that they will be able to use it to move their business forward in 2021 and beyond. One of the key titles is the growth in podcast consumption over the last year. "
The fifth annual Infinite Dial Australia study was conducted by Edison Research, using a representative national sample of 1,001 Australians. The study was commissioned by CRA, Southern Cross Austereo / LiSTNR and Triton Digital. The report is available here.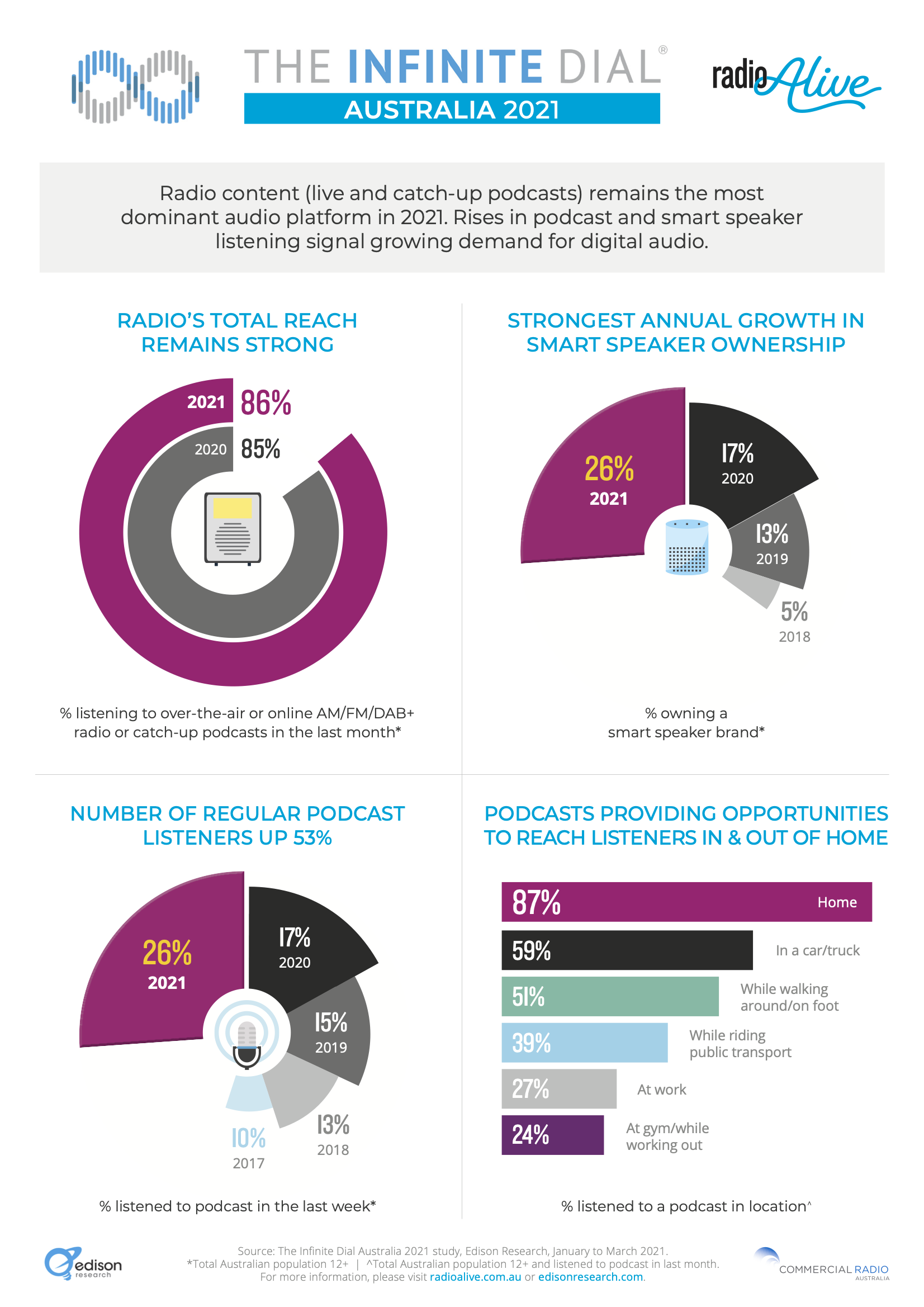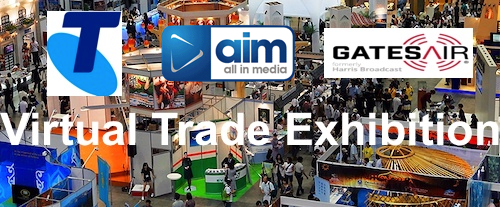 subscribe to radioinformation podcast on these platforms: Acast,, Apple iTunes podcasts,, Arson,, Spotify,, Google Podcasts,, TuneIn, or wherever you get your podcasts.