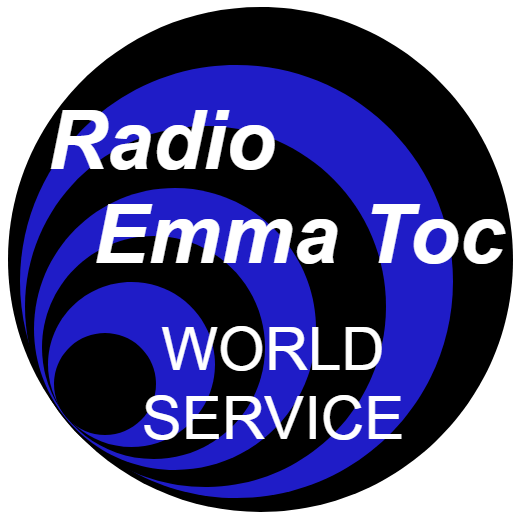 Content of the program – Solar radio stations in South Sudan and Radio Miraya / interview with Martin Kirby from "The Flash" / hello listeners / The Voice of Peace
Ways to listen … Radio Emma Tok World Service – Program №. May 13, 2021
You can listen online – www.emmatoc.com – Visit the World Service page.
You can listen to our shortwave broadcasts either MW or FM through our relay partners as follows:
WRMI – Radio Miami International – 9955kHz – covering Latin America (and beyond)
Tuesday 18:00 Eastern Time / 22:00 UTC and Wednesday 20:00 Eastern Time / 00:00 (Thursday) UTC
WRMI – Radio Miami International – 5950kHz – covers Eastern North America (and far beyond)
Tuesday 18:00 Eastern Time / 22:00 UTC and Sunday 21:00 Eastern Time / 01:00 (Monday) UTC
World FM – 88.2MHz / 107.6MHz – covers Tawa, Marahau & Stoke, New Zealand
Sunday 22:00 NZST / 09:00 UTC and Thursday 16:30 NZST / 03:30 UTC (alternating with other programs)
Channel 292 – 6070kHz – covering Europe (and beyond) – broadcasts in May –
Monday 3: 17: 00UTC Sunday 9th 18: 00UTC Saturday 22 – 18: 00UTC Sunday 23rd 15: 00UTC
Scandinavian weekend radio – 6170kHz / 11720kHz / 1602kHz / 94.9MHz
reflects Finland and Europe – next broadcast – 5 June 2021
Happy listening! If you are outside the coverage area of ​​the transmitter, why not listen through the online services of TV operators. Website details for the above stations are listed on our own website www.emmatoc.org/worldserviceindex
If you do not have access to receivers and antennas, you can try using an online SDR receiver – ve3sun.com/KiwiSDR – Experience the pleasure of setting up shortwaves from worldwide locations online.
We are happy to issue an eQSL for acceptance reports sent to – emmatoc1922@gmail.com – and we will be happy to include them for online reports. If you use an online SDR, please give us the location of the SDR.
If a station wishes to broadcast our program, a download link is available on our website. Please let us know the times and dates so we can post on our schedule.
Thank you!