Israel's Rafael Advanced Defense Systems announced on Tuesday that it has been selected by the Asian Air Force to equip its fleet of aircraft with the company's BNET-AR communication system.
BNET's family of software-defined radio systems (SDRs) offer a robust voice and data connection solution and support simultaneous data, voice and video services with multiple automatic relays, according to Rafael.
BNET, which is operational and proven to fight a number of air forces around the world, has a unique software-defined radio and network architecture, providing broadband communication with low latency and reliable connectivity, the company said.
The option to be delivered is BNET-AR, a modular multi-band SDR for on-board platforms, integrated on-board fighters and helicopters, as well as in ground control stations, allowing non-centric operations and real-time situational awareness.
BNET is an intelligent SDR that uses the spectral arena of the battlefield to the fullest in a cognitive way, thus dealing with the challenges of the modern battlefield, such as limited spectrum and the connection of multiple sensors and shooters. All this is achieved through BNET's multi-channel reception (MCR) technology, which allows it to receive and analyze information from multiple frequency channels simultaneously, using a single RF head, according to the company.
Vice President Joav Vermouth, head of Rafael's C3I directorate, said: "This new treaty strengthens our position as a major supplier of overhead communications systems as vital tools that need to be agile, fast to deploy, highly scalable and remain stable in the face of the chaos of battle, working all the time with constant jamming and cyberattacks. "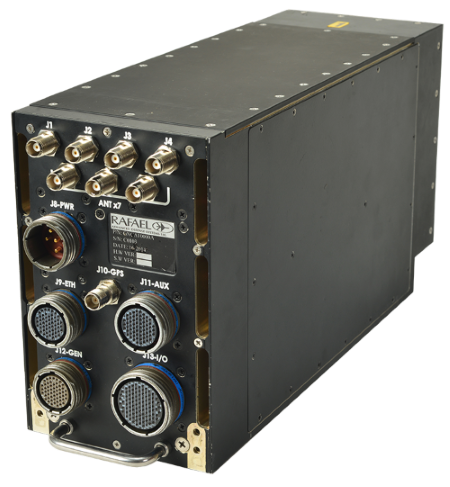 BNET-AR. Photo: Raphael