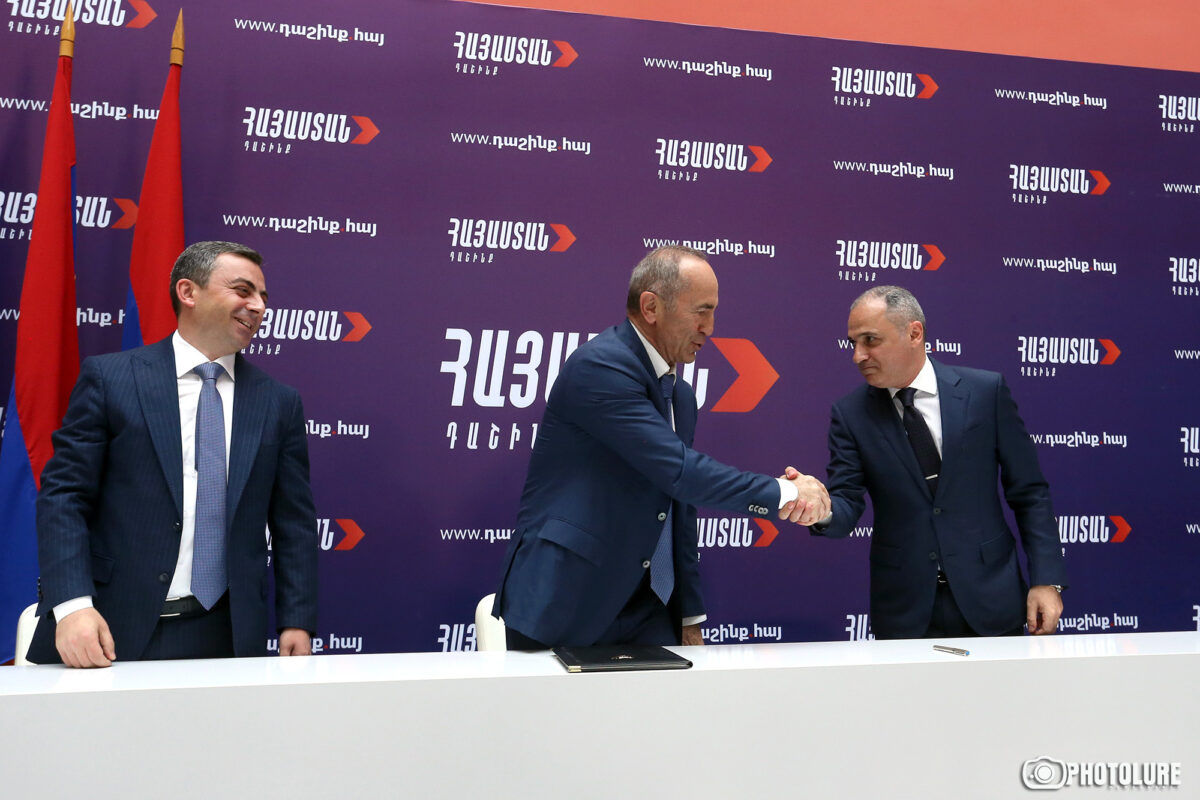 The second President of Armenia Robert Kocharian, the representative of the Supreme Body of the Armenian Revolutionary Federation Dashnaktsutyun Ishkhan Sagatelyan and the President of the Revived Party Armenia signed a memorandum to form an alliance for the upcoming early parliamentary elections.
Kocharian said that "professionalism, experience, hard work, discipline and love for the country" will be a guarantee for their success.
He promised that the creation of tens of thousands of new jobs every year will be a priority, everything will be done for the development of small and medium-sized businesses. He promised a science-based economy and developed agriculture and noted that drastically improving the quality of life of all citizens would become a priority.
The signing ceremony was followed by a rally in Freedom Square.