---
According to a press release published by Ruselectronics on June 22, 2021, the holding company of the state corporation Rostec will display the latest maritime communications equipment at the 10th International Maritime Defense Exhibition in St. Petersburg. Solutions include digitization of on-board communications used by the Navy, Global Maritime Disaster Communication System devices, coastal lighting devices and anti-drone systems.
Follow the Navy Recognition in Google News at this link
---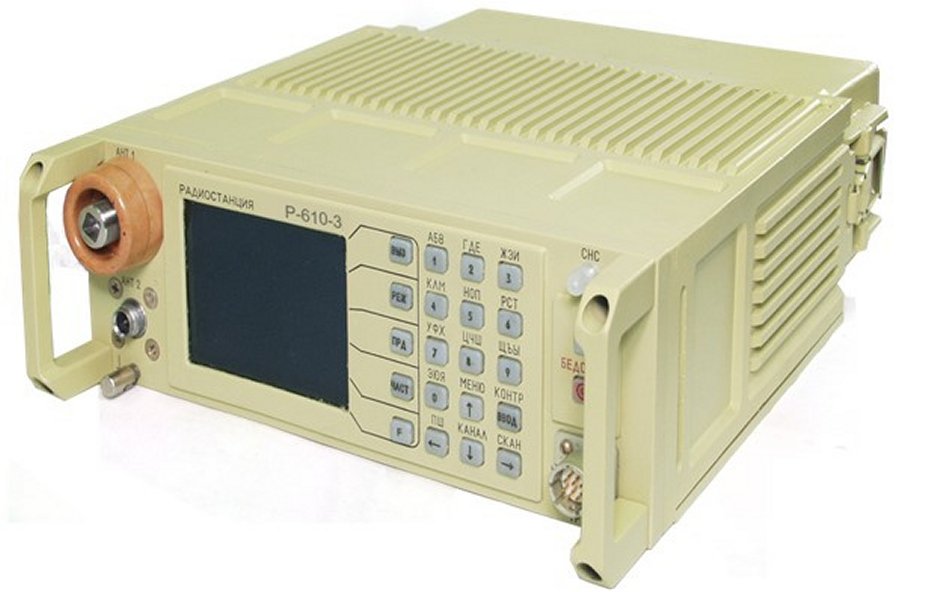 Portable radio R-610-1 (Photo source: Rosoboronexport)
---
The exhibition will show the integrated communication system R-760 for surface ships of the Navy. The system, developed by the Omsk Instrument Research Institute (ONIIP, part of Ruselectronics), is designed for open and encrypted radio communications between a sea surface ship and coastal command posts, other surface ships, submarines, aircraft and other external entities. The communication system can be used on all types of ships, up to the largest warships. During the event, ONIIP will also show the Amethyst SDR HF / VHF marine radio station, the R-610-1 portable radio station for radio communication with the emergency rescue forces of the Russian Navy and transceiver antennas for naval and river fleets.
The Neptun Research Institute will also present its new design of IMDS-2021: a radio transmitter that will be used as part of the Global Maritime Disaster System (GMDSS). The equipment is designed for modern coastal radio communication points, built-in areas such as the Northern Sea Route.
PJSC Inteltech, part of Ruselectronics, will demonstrate its multifunctional integrated communication complex "MIX", designed for digitalization of communications of marine vessels and containing a mobile subsystem providing base stations, mobile phones and health sensors for the crew. This is a modular solution that provides wireless communication with seamless roaming for submarines and surface ships of various sizes.
"Ruselectronics companies are constantly improving communications for the fleet, working to reduce the weight and size of equipment, while improving functionality, speed and quality of transmission and noise resistance. At IMDS-2021 we demonstrate samples of modern telecommunication equipment that meets all the necessary requirements of the modern fleet ", announced Ruselectronics.
Ruselectronics' exhibition at IMDS will also include lighting devices manufactured by the Tomsk Research Institute for Semiconductor Devices (NIIPP) and UAV countermeasures developed by the Research Institute Vector in St. Petersburg.
R-610-1 provides operational high frequency radio communication in the interest of emergency services on land and at sea. It belongs to the class of portable rescue equipment and guarantees operation in autonomous mode and in radio networks with selective calls.
The radio has an extended service life and retains its operation after a long stay under water.
The design of the radio provides a high level of electromagnetic compatibility when used as part of mobile and stationary communication systems. The noise suppressor on the receiving path of the radio has seven levels of response.
---