SolidRun "SolidSense N8 IoT Compact" is a Linux Edge gateway based on NXP i.MX 8M Nano Solo processor that offers Gigabit Ethernet, WiFi 5, Bluetooth 5.0 and 4G LTE Cat 4 option and GPS connectivity, plus Wirepas Massive (formerly Wirepas Mesh network) via a module based on a wireless microcontroller Cortex-M4 Nordic Semi nRF52832.
The portal comes with 1GB of RAM, 8GB of storage, offers additional RS485 and CAN interfaces and is aimed at IoT applications such as smart metering, automation, asset tracking, security and safety and smart buildings.
SolidSense N8 IoT compact gateway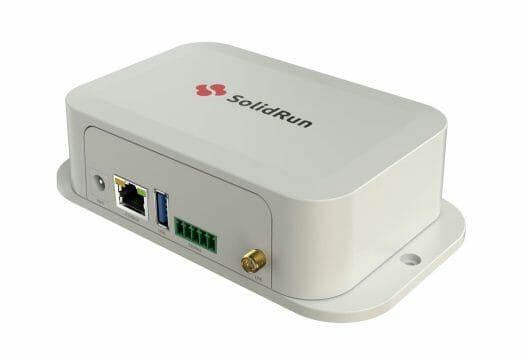 SolidSense N8 IoT Compact specifications:
SoC – NXP i.MX8M Nano single core Arm Cortex A53 @ 1500MHz + Cortex M7 @ 650MHz
System memory – 1GB DDR3
Storage – 8GB eMMC flash, MIcroSD card slot
Connecting

Gigabit Ethernet RJ45 port with PoE support option
802.11 a / b / g / n / ac WiFi 5 and Bluetooth 5.0
Optional 4G LTE Cat 4 (global) + GPS with backup up to 3G / 2G
Additional BLE 5.0 SDR based on U-blox NINA B1 module with nRF52832 Compatible with Wirepas WiSoC if RS485 / CAN is not selected
Additional external RS485 / CAN header if Wirepas compatible module is not included

USB – 1x USB 2.0 port
Troubleshooting – Internal serial console port
Expansion – Internal expansion header with USB, UART, SPI, I2C
Miscellaneous – Programmable LEDs, Supercap protection, RTC with battery
Power supply

9V-36V via DC jack
Optional PoE

Dimensions – 150 x 85 x 40 mm (plastic housing)
Temperature range – 0 ° to 50 ° C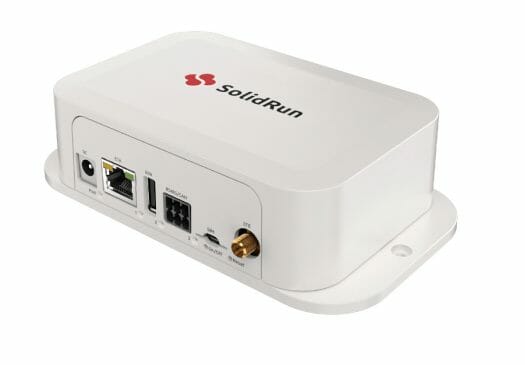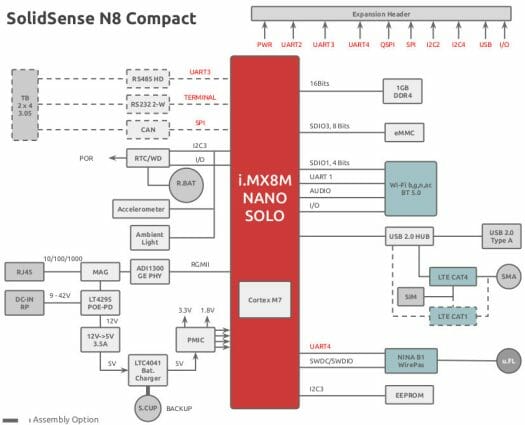 The company provides support for Linux through Yocto Project or Buildroot and Debian and OpenWrt images can be provided. You will find additional information about the hardware and more details about the software at website for developers. Because the gateway supports Wirepas Massive, you may want to check the relevant section of the documentation.
Wirepass Massive
But what exactly is Wirepas Massive? The explains the company (Wirepas) in a post titled "Best IoT Network":
Our software provides wireless technology for corporate IoT. Battery-powered and built into your devices, it enables scalable, reliable and cost-effective IoT solutions. Connect billions of devices as dense as you want. On a standard ready-made radio with a frequency of 2.4 GHz.

Our software has no limits. Each device becomes completely autonomous to create a self-organizing and self-healing network. It can't fail. You can try doing the same with Zigbee, Thread or Bluetooth Low Energy (BLE) Mesh, but it just won't work. No other technology gives you that.

The Wirepas Network offers a horizontal connection layer for all IoT applications: collect data from your IoT cloud sensors, monitor remote devices, communicate device to device on a network with or without a cloud, and track the location of moving assets. All network intelligence is included in the Wirepas software to form a sustainable large-scale wireless network.
In principle, this is a network networking solution running on 2.4 GHz radio stations and designed for large-scale corporate IoT networks with up to 4 billion devices in one network. In fact, the company says customers have more than 100,000 devices installed on a network. Smart cities come to mind as an application.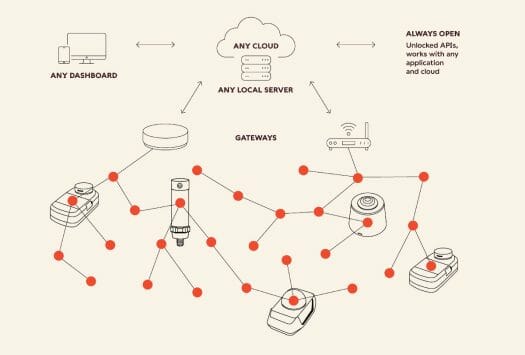 The Finnish company also claims that battery-powered routers can run for more than 5 years with a 4000 mAh battery transmitting 1.5 packets per second, which is plausible because the gateway may not work as much on a network. … The technology used should be called Wirepas Mesh, but I guess the marketing team didn't want to be outdone 5G "Massive IoT", so it was changed to Wirepas Massive.
https://www.youtube.com/watch?v=qUL61csOm1M
Only at that time two models are available for pre-order, one without Wirepas support for $ 221 and another with Wirepas for $ 231. More details about the SolidSense N8 Compact IoT gateway can be found at the SolidRun website.
Through LinuxGizmos

Jean-Luc started CNX Software in 2010 as a part-time venture before leaving his job as a software engineering manager and starting writing full-time daily news and reviews later in 2011.