In this exclusive interview, Bryan Dean, CEO, Dragonfly Aerospace, highlights the new opportunities leading to innovation in payload development, and discusses the stages of rebranding the company, its current business goals, South Africa's Space industry ecosystem, and challenges facing young companies. By Geospatial World.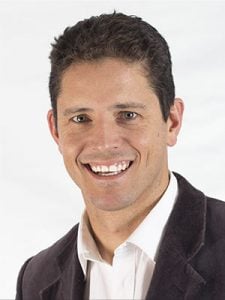 Can you walk us through the transition from Space Advisory Company to Southern Space and eventually to Dragonfly Aerospace?
The South African Space industry has a proud history of Space technology, but has struggled a bit on the commercial side. The first satellite, SUNSAT, was built by the Electronic Systems Laboratory (ESL) at Stellenbosch University. Soon after, the first commercial Space company, Sun Space and Information Systems (SunSpace), was set up. SunSpace developed and launched SumbandilaSat, though the company was not able to sustain itself financially and closed down. The next commercial company to develop and launch microsatellites was Space Advisory Company (SAC). Even though SAC had many successful missions in Space, it too faced financial challenges and closed down at the end of 2019. Dragonfly Aerospace is now the next chapter in this story, hopefully with a better ending.
We have a highly experienced team that has seen every chapter in this story so far and learned many lessons along the way. This experience, together with new leadership and a strong financial backing, gives us the opportunity to finally show the world what South Africa is capable of. I started the company along with four other senior engineers from SAC. Southern Space was just a temporary brand name that we used when the company was formed. As soon as there was an opportunity to rebrand to Dragonfly Aerospace, we did so. Early on, we managed to convince some investors that we could be competitive on the international market given our experience and technology, and got the company going. We took over the facilities and team from SAC and later bought the equipment and intellectual property. We were able to hit the ground running supplying cameras to a number of SAC customers who were left in a difficult situation when the company closed down. Our efforts paid off, and in early 2021, Space technology entrepreneur, ideologist, and investor Dr. Max Polyakov acquired a controlling stake in Dragonfly Aerospace.
Which sectors do you currently serve, and which new areas are you looking to target in the near future?
We develop a wide range of high-performance optical payloads for the Earth Observation market. We create high-resolution microsatellite cameras, innovative and compact hyperspectral imagers, and smallest optical payloads for CubeSats. Using our technology, it is possible to reliably monitor the conditions of plants, soil, water bodies and ice. This is useful for the agricultural sector, infrastructure management, geological exploration, and disaster management, and of course, protecting the ecological balance of our planet. We will continue to invest into the production of our existing camera products along with the development of new products. We are also developing a satellite bus so that we can provide complete imaging satellite solutions to our customers.
Also Read: How many satellites are orbiting the Earth in 2021?
We are also almost ready with the upgrade of our facility and plan to share details soon.  Our target is to be the number one partner for customers building constellations of imaging satellites. We are putting the facilities and systems in place to be able to deliver up to 48 satellites per year. At the moment, we are aiming for 10 satellites a year over the next few years.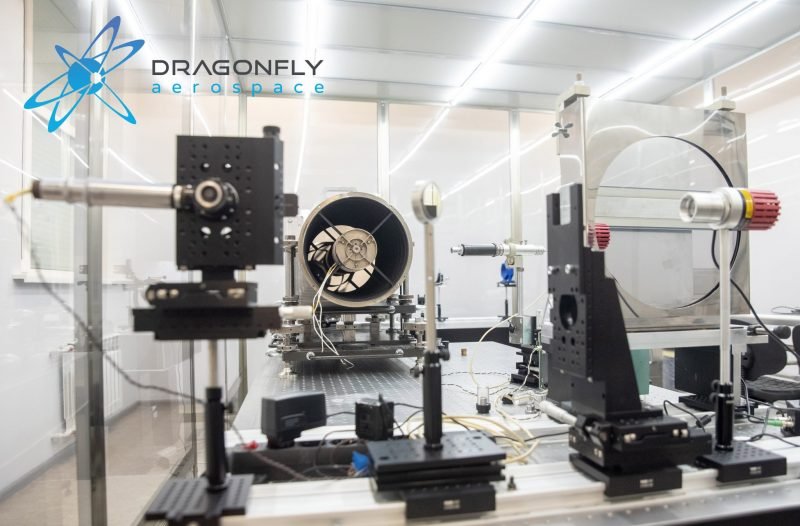 Dragonfly's Mantis hyperspectral imaging payload was recently used in the NanoAvionics mission. Can you tell us more about the mission and the results you are waiting for, and did you face any challenges while working on the payload?
NanoAvionics rideshare missions are dedicated to demonstrating the new technology in Space. Dragonfly Aerospace joined the D2/AtlaCom-1 mission to demonstrate the in-orbit operation of our latest hyperspectral imager together with an upgraded data transmitter from CubeCom. On June 29, 2021, our Mantis hyperspectral imaging payload was successfully launched into orbit aboard the SpaceX Transporter-2 mission. The Mantis is a 0.5U hyperspectral Remote Sensing camera, the smallest hyperspectral imager in the market. Despite the small size, it is a high-performance instrument that provides 160 spectral bands in the VIS-NIR spectrum.
The data from the camera is delivered as a 160-layer hyperspectral cube. It also has on-board processing that allows it to combine any of the available bands spectrally into customizable multispectral bands as needed for individual imaging sessions. This way you can reduce the data download volume significantly and also correlate the image data with other Remote Sensing systems, such as Sentinel-2, Landsat-8 or WorldView-2. The Mantis has a 16-meter native ground sample distance (GSD) and a hyperspectral resolution of 32 meters. Calibration of the spectral data on the ground and again on-orbit is a challenging exercise. The imager is radiometrically calibrated on the ground and non-uniformity coefficients are provided to perform corrections for each pixel of each spectral band, and then to scale to Radiometric Units (W/sr/m2/um). This exercise is repeated on-orbit by imaging locations with known spectral response, as well as using in-situ measurements where possible. We are currently busy with on-orbit commissioning and calibration of the instrument. As the imager is part of a rideshare mission, we have to share this time with the other payloads.
Can you shed some light on internal and external challenges for companies operating in the NewSpace industry?
As a NewSpace company, we have to try balance two competing objectives —develop cutting-edge technology as fast as possible, with as lean a team as possible; and  follow industry best practice and international standards to ensure quality and reliability. There is a very fine balance between these objectives. Fortunately, we have members in our team that have worked on international Space agency projects where full engineering lifecycle is followed. We also have many members on our team who were part of SunSpace, one of the first companies to demonstrate that commercial electronic components could be used successfully in Space. You could describe SunSpace as one of the pioneers of the NewSpace industry. As a result, we have a good basis on which to balance these objectives, and have the experience of doing so for 20 years now.
Also Read: The future of commercial satellite imagery business model
On the topic of external challenges, especially for new companies, the strongest factors are the increasingly fierce international Space industry competition, the historic lack of funding in this sector, and subsequently finding and securing interested investors and customers. Further, global crises like a pandemic can be a challenge. Thankfully, the financial situation has improved a lot in the last year or two, and now it is becoming much easier for NewSpace companies to find funding.
At the same time, we need to remember that risks and challenges bring new knowledge, experiences, and opportunities for development. Because we understand this, we are already looking to support other new companies in the Space industry. We have launched the Dragonfly Aerospace Award Program giving startups the opportunity to win one of our new high-resolution imaging payloads, the Caiman.
Can you share some insight on recent advances in satellite technologies, especially payloads, and how these developments have influenced Space exploration?
In the area of imaging payloads, there have been many advances in technology that enable smaller, lighter and more power-efficient products which in turn enable satellites that house these payloads to be smaller, lighter and less expensive to build and launch. In the area of optical payloads, the big change has come with the availability of relatively cheap CMOS detectors with very small pixel pitch and very good quantum efficiency. This allows us to build cameras with smaller optics than what was required in the past. The manufacture of large optics suitable for Space is very expensive and specialized. Using smaller optics can open up a wider range of optical suppliers and achieve faster delivery times and cheaper systems.
In the area of Synthetic Aperture Radar (SAR) payloads, the big advances have come from highly efficient solid-state power amplifiers and digital or software-defined radio electronics. This enables the development of much more power-efficient payloads which in turn enable smaller satellites with much smaller solar panels, batteries and power systems than what was required in the past. New materials have also enabled the development of large deployable reflectors that have a large area for good antenna gain but can be stowed for launch in a small volume and mass. Most of the advances described above have been driven by the development and success of the mobile phone technology. As there seems to be very little slowdown in the advancement of mobile phones for the foreseeable future, we can expect many more advances in satellite imaging technology in the coming years.
How is the NewSpace ecosystem in South Africa in terms of size and scope?
The South African Space industry is on a good trajectory. It has been building steadily  over the last 20 years. It all started with SUNSAT built by ESL. There was a previous government project before called GreenSat, but it was never launched. The first commercial company was SunSpace. When SunSpace closed, members of the team went to SAC or joined the government arms manufacturer, Denel. During the time that SAC operated, many new Space companies were formed in South Africa, in many cases led by people who had been part of SunSpace or SAC at some point. Today, we have around 10 NewSpace companies and two state-owned entities with divisions working on Space technology, and of course, the Space agency, SANSA. This represents a big multiplication of the industry since SunSpace was formed in 2000, leading to a larger and more robust Space community in South Africa. The NewSpace companies operating today specialize in a range of different satellite technologies, and most of them have had success on the international market.
The investment that we have been putting into Dragonfly Aerospace has elevated the local industry to a new level. In the past, there was only one microsatellite assembly and test facility in South Africa that was operated by the government. The new Dragonfly Aerospace facility is now the biggest commercial satellite facility in Africa and possibly in the southern hemisphere. The production targets that we have given ourselves are unprecedented for the region.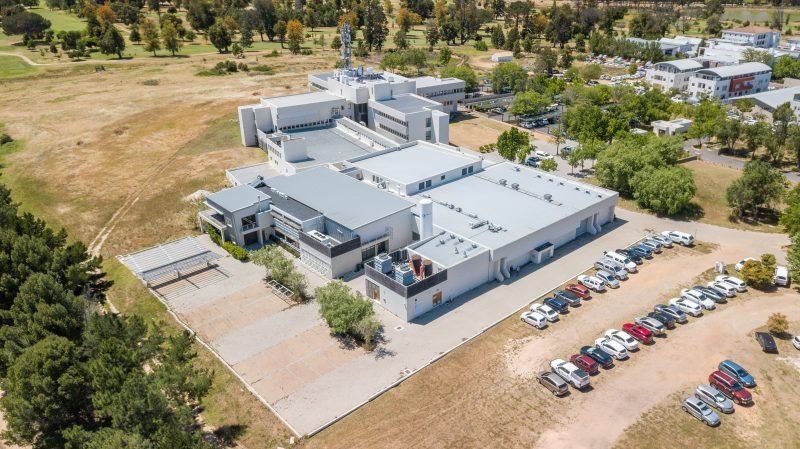 What advice can you give to young projects working in the space sector?
You should move very fast because the market is rapidly changing. You also need to be ambitious because otherwise, there will quickly be someone else out there ahead of you. You need to focus on one technology or application area and establish your company in the market in that area. From there, you can branch out into other areas. At the same time, you need to be flexible and adaptable. Reality will turn out quite different to the plan that you had on day one. Put a lot of effort into understanding the market, your customers, and their needs. Also, make sure you know your competitors and what are your strategic advantages.
Make sure you have excellent control over your finances and your projected costs and revenues. This is not only important for making your business sustainable, but also for attracting and securing investment. Failures happen. Making high performance technology work reliably in the Space environment is hard. You demonstrate the strength of your company with the way you respond to failure. Your customers and potential investors are far more impressed by that than by getting something right the first time. My personal view is that seeking investment is an important step for growing your business fast enough to first keep up with the market and then lead it. But you can certainly take the slow and steady approach also. It is just that the speed of innovation and growth in the market is high at the moment, and it is difficult to make an impression with the slow and steady approach.
Also Read: Space story beyond Covid-19
We strive to support young projects, which is why we intend to hold various programs, such as the Dragonfly Aerospace Award Program. The current competition is open to non-profit, non-commercial organizations, including university programs and commercial startups. The competition runs from June 1, 2021, to October 31, 2021. The winning team must have an existing funded mission that will launch before December 31, 2022.