"No one is abandoned" is a phrase inextricably linked to our military culture. The concept is a pillar that supports the platform of what it means to serve, similar to "protecting those who cannot defend themselves" and "protecting our freedom." Like all military axioms, no one who is abandoned means many different things, depending on the officer or veteran you ask.
The most prominent examples of this are in Medal of honor American troops who seek enemy fire to bring a wounded comrade to safety without regard to their own well-being. Not so detailed in Hollywood, however, are the veterans who are determined to do so bring the remains home to American soldiers lost in foreign wars, or to those working to assist other veterans with employment challenges, physical disabilities, and mental health. All this can be traced to "no one has left. "
The time has come for the United States to reincarnate this basic principle.
Nearly 18,000 Afghans (and their 53,000 family members) who have helped the United States as translators, security guards, contractors, and others, now face a future that is uncertain at best. These people who fought alongside our men and women in uniform are running out, as the US Department of Defense is now calculating that their withdrawal from Afghanistan is 95% completed as of July 12.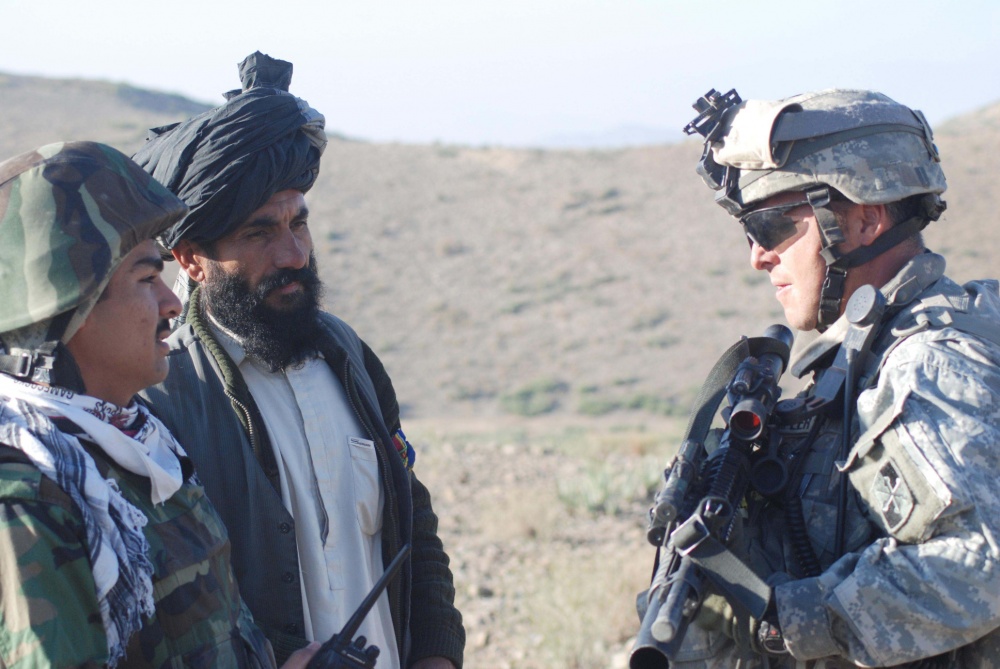 A man with a wealth of knowledge and experience on the subject is General Joseph Votel (retired). The former commander of the US Special Operations Command (SOCOM) and the US Central Command (CENTCOM) was one of the first troops on earth in Afghanistan since 9/11, conducting a rare combat jump with fellow Rhino lens rangers near Kandahar.
"I was in the first wave of troops, October 2001," General Votel told Sandboxx News. "And I think that between 2001 and 2019 – when I actually left the service – I was in Afghanistan for a certain part of each year, sometimes just a few days, and sometimes a whole year."
General Votel's extensive time in the theater, dating from the very beginning of American operations there, makes him as skilled as any expert who can be found for the war-torn country and its impending humanitarian crisis.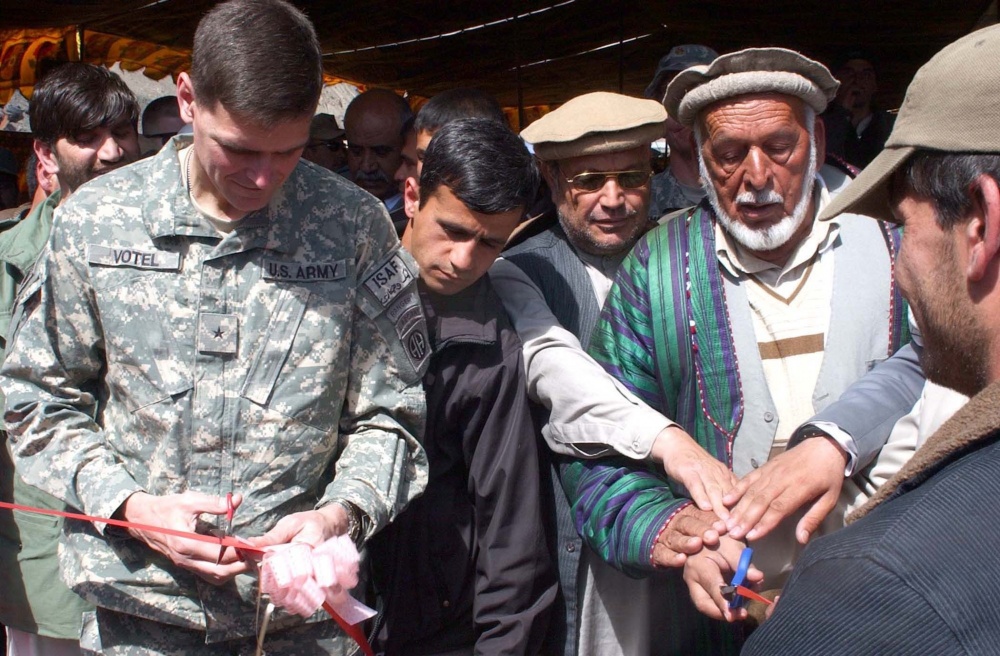 Those thousands of Afghans who helped or sympathized with US-led forces in the 20-year war against the Taliban were threatened as the American presence dwindled. The slow flow of the leaving troops turned to a hasty exit in early May, and the United States took a much more defensive stance. As a result, the Taliban have taken over the territory at an alarming rate and are now in control half of the areas in the country. There was already a lot of support for their strict interpretation (and application) of sharia in more conservative rural areas, but now they are moving closer to big cities that have been more secular and progressive on things like women's rights.
"I have invested a lot of time in this, like many, and I have the feeling that I have got to know the Afghan people. I certainly knew their story quite well. "I am sad that we are not leaving them in a better position," said General Votel.
The Taliban are determined to improve their image with the US government and avoid entanglements that could prolong the withdrawal. Many Taliban spokesmen have denied human rights abuses in territories they have recaptured, and recently stated that Afghans who have worked with the United States will not be harmed if they "show remorse for their past actions and should not engage in such future activities that constitute treason against Islam and the country."
Many Afghans put little action in the statement of the Taliban leadership and do not intend to stay and find out if they are keeping their word. There are countless stories of revenge against these Afghans, whom the Taliban have called "traitors" and "slaves" in the past. Whether or not all recent violence is sanctioned by the Taliban, those who fear further repression without the US presence do so.
"These translators and others who helped us did so at their own risk. We acknowledged this and created programs. The Special Immigrant Visa Program, the SIV program … is specifically designed to enable those who have spent time with us a step in the immigration process – to come to the United States and have the opportunity to become citizens because we knew that their jobs – what they did for us – would put them in danger. "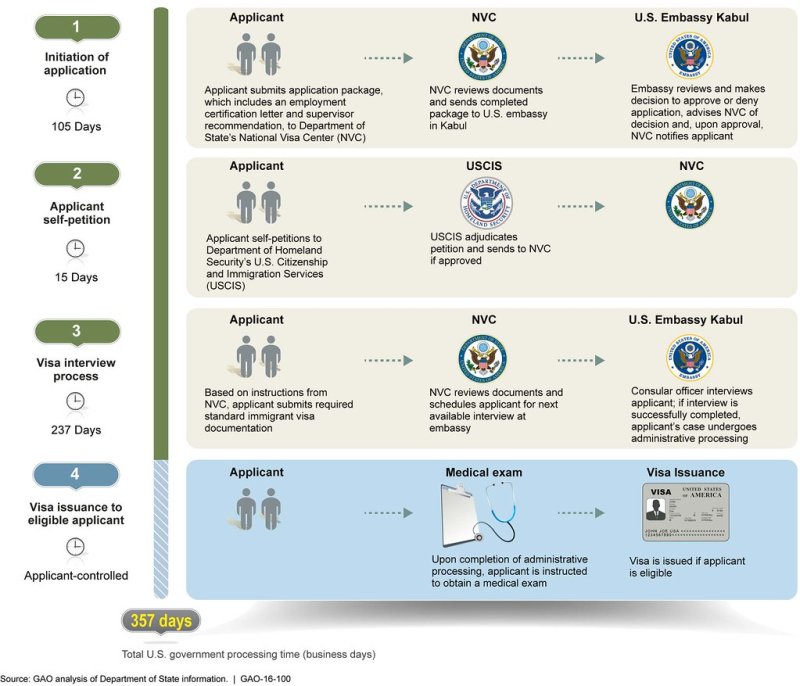 The large number of SIV applications, combined with staffing problems and a lack of a central database, has created a huge backlog at the US embassy in Kabul, which could take several years to recover. An COVID-19 outbreak killed one and infected 114 embassy staff last month, interrupting operations. Complicating matters further, many SIV candidates do not live in Kabul. Transport and communication would already be a problem, especially in rural areas, even without the ever-increasing presence of Taliban fighters.
"I think it's really important to follow this, to keep our promises and do the right thing for these people. This is literally a life and death situation for many of them, "General Votel explained.
Operation Alliance Refuge, announced earlier this week, will begin the large-scale task of evacuating all SIV candidates from Afghanistan by the end of the month. Asked at Wednesday's briefing, DOD spokesman John Kirby did not commit to potential places for recently displaced Afghans while processing their upcoming immigration. There is a precedent and therefore hope for such a great undertaking. CONUS installations are not ruled out, such as in 1999, when the United States transported 20,000 refugees from Kosovo to Fort Dix, New Jersey. US international assets such as Guam seem more likely, as 130,000 Vietnamese refugees were evacuated there in 1975.
Growing up in St. Paul, Minnesota, General Votel also had a personal connection to this operation. Many Vietnamese Hmong he eventually immigrated to this field, and the connection to today's crisis is not lost on him:
"They have integrated so well and become a very integrated, important and contributing part of our community right here. And every time you see Hmong and their different influences here, it makes you think America is doing the right thing, even after a disaster like Vietnam, "he said.

"We did the right thing. We stood next to the people who stood next to us, who would be persecuted for their association and support for us. And we brought them to our country and then we made them part of our society. "
While the U.S. government acknowledged the problem and set things in motion to get these Afghans to safety, General Votel said the American people could also help. No one was left is non-profit at the forefront of the issue, which Votel himself supports. They have already raised more than $ 1 million for their cause to evacuate our Afghan allies from Kabul, and now the General is helping to spread the word everywhere.
While Americans can certainly offer their financial support to Nobody Abandoned, General Votel is just as quick to mention how important it is for people to use their "time and talent" to help. He says one of the best ways Americans can help right now is to be aware of the problem, to make others aware of it, and most of all to put pressure on Congress and keep the plight of Afghans in the eyes of the public and a high priority for the President Biden Administration.
General Votel's own experience with translators, in particular, shows why ensuring the safety of these Afghans is not only a matter of American morale and doing the right thing, but also crucial to the safety of American troops and the security of the American people. What translators provide troops on the ground is invaluable and is not just a translation of the language (although it certainly is).
"What I deeply appreciate were the cultural aspects that I really took from them … They understand the country. They understand things that are as difficult for us as Americans to appreciate, that they can share that with us, and give us an idea of ​​society and how things work there. "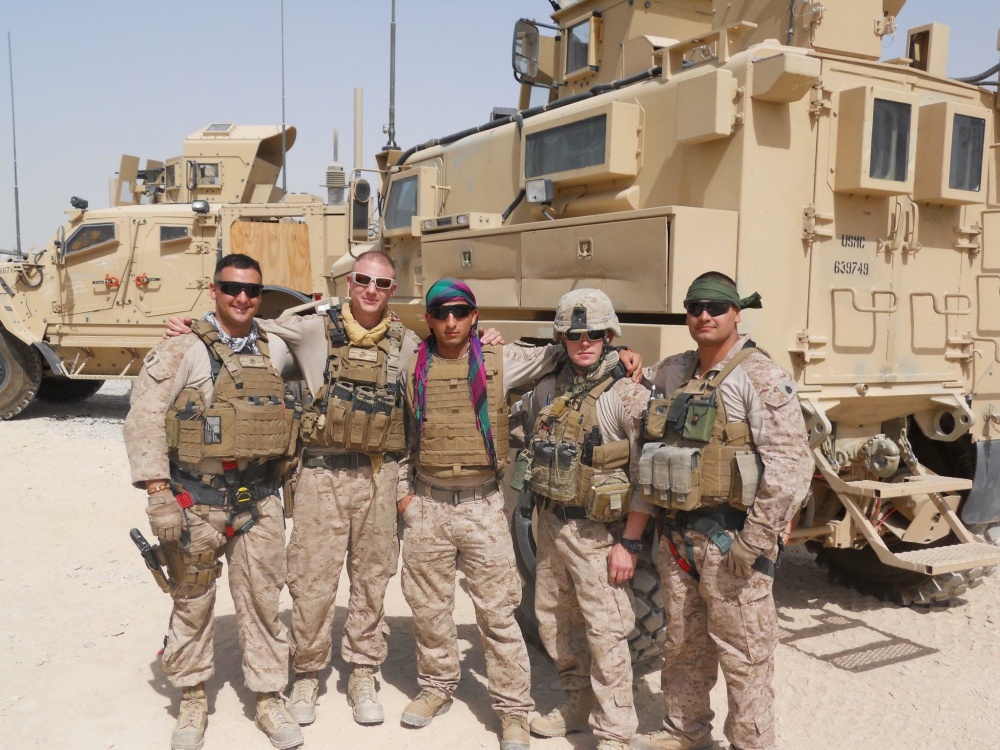 The estimated cost of approximately $ 699 million for Operation Allied Asylum is a relatively small cost for a mission that will improve security and save America's life in the future. However, General Votel stressed to Sandboxx News more than once that there are moral obligations that the United States has to the Afghan people who helped us.
"They become comrades. They are beginning to appreciate our values ​​and are really good representatives for our country. So they are just much more than someone who translates words from one language to another. "
This article from Tori Rich was originally published by Sandboxx News. Follow Sandboxx News on Facebook.