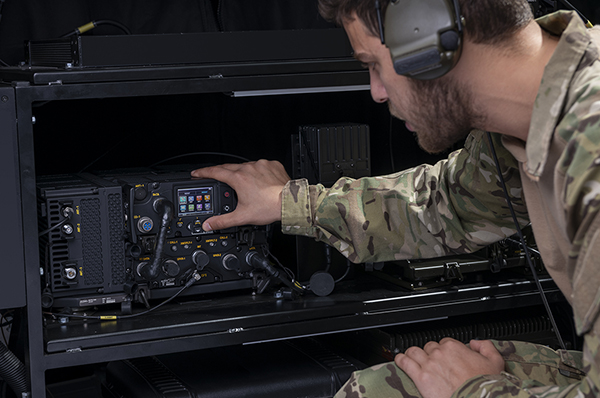 Elbit Systems has updated its E-LynX family of software-defined radio stations (SDRs) with the addition of multi-channel and duplex technologies.
The technologies increase the bandwidth of the SDR network from the E-LynX family and allow the solution of multidomain digital transformation.
According to the company, existing tactical radio technologies allow only one user to access the network at a time.
Elbit Systems noted that its new patented technology allows the simultaneous use of multiple radio frequencies for transmission and reception.
This feature for multi-channel network capability in SDR ensures constant network availability.
It also improves the allocation of spectrum resources, conducts simultaneous missions, allows tactical users to share information, while maintaining secure, fast and interoperable communications in each territory.
In addition, full duplex technology accelerates the information flow on the battlefield.
E-LynX's SDR family has an open architecture that allows you to easily add updates in the future.
The solution features unique waveforms and allows the adoption of European and NATO waveforms.
Elbit claims that its E-LynX SDR family is currently the preferred option by many countries for their multi-domain digital transformation.
Countries include Switzerland, Brazil, Israel, Sweden and Spain.
The company will supply more than 10,000 multi-channel full-duplex E-LynX SDR systems as part of several programs.
In June this year Elbit Systems Deutschland won a subsequent contract by the Swedish Defense Materials Administration (FMV) for more SDRs.