CRANE, Ind. –

A group of Naval Surface Warfare Center, Crane Division (NSWC Crane) employees were visiting the Rose-Hulman Institute of Technology (RHIT) in Terre Haute, Indiana for an undergraduate career fair a few years ago. RHIT, a nationally-recognized science, technology, engineering, and math (STEM) university, is less than two hours away from NSWC Crane. The career fair sparked a chance encounter that brought a unique capability to the fleet.
Garry Wieneke, who was the Deputy Division Manager for Expeditionary Electronic Warfare (EW) at NSWC Crane at the time, was part of the group that attended that career fair. Along with meeting students who might be interested in working at NSWC Crane, Wieneke was introduced to a RHIT professor named Dr. Edward Doering.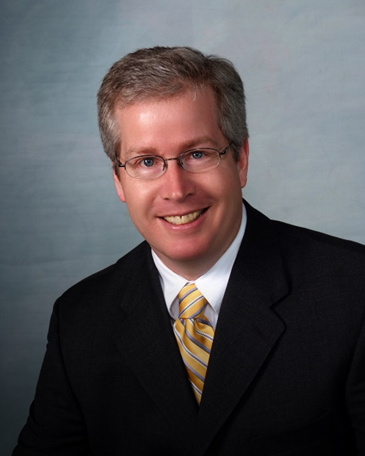 Dr. Doering, Professor of Electrical and Computer Engineering (ECE), has been a member of the Rose-Hulman faculty since 1994. He says he regularly attends the career fairs to visit with former students and was pleased to meet Wieneke at the spring 2019 career fair.
"I had some vague knowledge about Crane before meeting Garry," says Dr. Doering, "but had no idea about the Electronic Warfare and Digital Signal Processing work conducted at NSWC Crane. Quite a number of Rose-Hulman graduates work at Crane, too, and I was pleased to meet many of my former students after onboarding. I was quite impressed as I learned more about the scope and variety of activities performed at Crane. "
According to his recommendation letters for temporary faculty employment, Dr. Doering is a renowned expert in signal processing, digital system design with field-programmable gate arrays (FPGAs), and electronics. Wieneke, who is now the Corporate Operations Department Deputy Director at NSWC Crane, is a RHIT alum himself and says Dr. Doering's expertise is both unique and in a critical technology area.
"Dr. Doering is an expert in Digital Signal Processing (DSP) technology, "says Wieneke. "DSP is a key technology area for NSWC Crane. After Dr. Doering learned about our mission, he was interested in working with us. "
Dr. Doering completed a six-month sabbatical at Crane and continued contributions as a temporary faculty member. A NSWC Crane faculty appointment provides an avenue for faculty members of accredited colleges or universities to work with NSWC Crane employees on scientific or special projects.
Dr. Doering says his time at Crane has been a valuable experience.
"With the technical work going on at Crane, I started applying my knowledge in DSP as I came to work on specific projects," says Dr. Doering. "I also gained a whole new understanding of what it means to focus on keeping the warfighter safe and helping them achieve their mission. It is very satisfying to contribute to this effort. "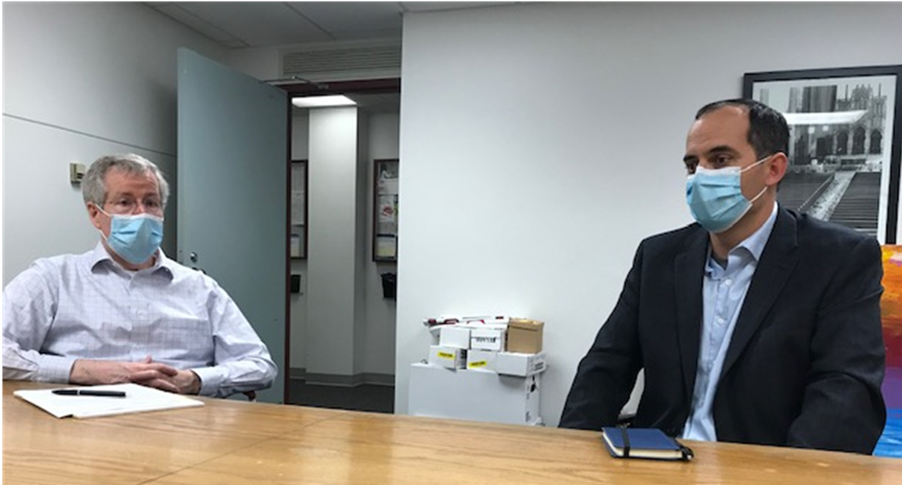 Digital Signal Processing (DSP) & Software Defined Radio (SDR) Technology
DSP is a core component of today's information technology. Dr. Doering says this involves digitizing signals that can be manipulated with mathematical algorithms on a computer, FPGA, or embedded DSP microprocessor.
According to Dr. Doering's Software Defined Radio course description, SDR technology is characterized by its flexibility. It continues, "Simply modifying software can completely change the radio's functionality." The course addresses what an SDR designer does to build a complete digital radio.
Many military computer systems are based on radio frequency technology. Historically, radio technology is purpose-built such as the AM / FM radio in an automobile.
"That's what it was built for — and that's it," says Dr. Doering. "It is not flexible, not programmable. Prior to SDR technology, different military radios had different standards, and a dedicated unit would be required for each standard with no interoperability between them. However, SDR technology is based on a completely generic hardware device that connects the radio frequency (RF) world to the DSP world, and once the signal is in the DSP world you can implement many different standards on the same radio system with ease. "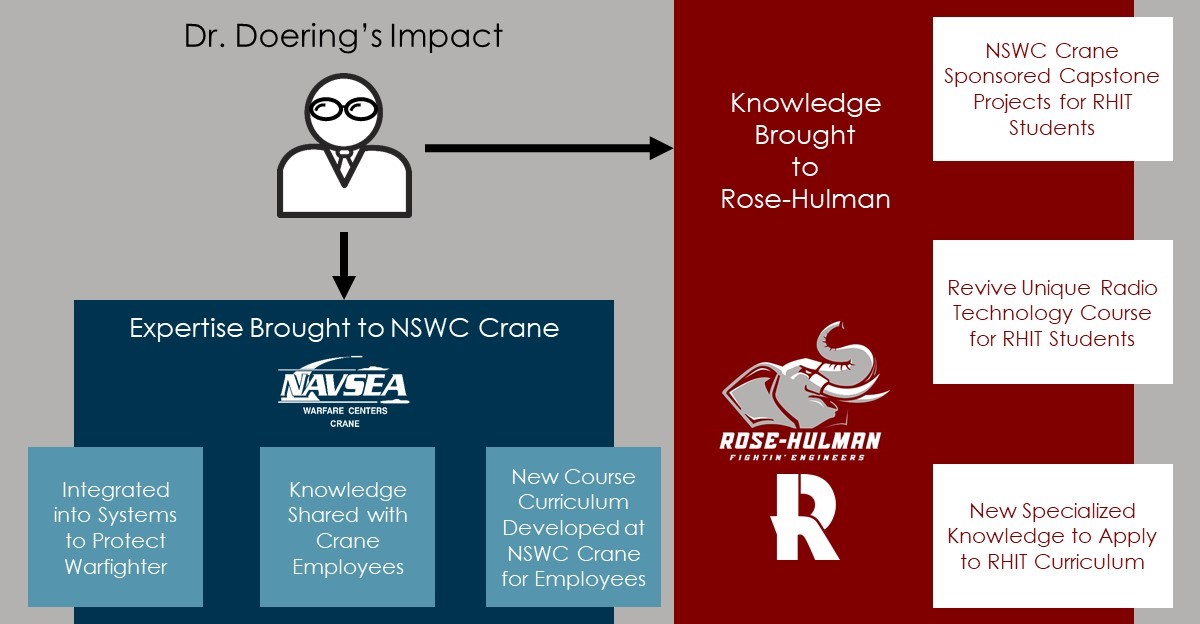 SDR technology allows older systems to communicate easily with newer systems.
"SDR brings flexibility to do different modulations. SDR by comparison is much more inexpensive, flexible, and time saving compared to other technology that allows older and newer systems to communicate, "says Dr. Doering.
Where niche knowledge meets the mission
Dr. Doering now works full-time in the summer and as a temporary faculty the rest of the year. His time as an employee has developed into many spin-off projects and initiatives — both at Crane and at RHIT.
Tom Talbert is the Chief Engineer for the Expeditionary Electronic Warfare Systems Division. He says Crane has benefitted from Dr. Doering's expertise in several ways.
"During his sabbatical, he got a lot done," Talbert says. "After seeing what we do, he took the time to design a three-day software defined radio course for Crane employees. He has made a great partnership for Crane; his expert knowledge in DSP contributes to enhancing techniques that defeat threats. He has passed that knowledge on to employees where they were able to get improvements integrated into weapon systems improving our ability to defeat threats. "
Talbert says this area of ​​expertise is crucial to meet warfighter needs in the Fleet.
"This area of ​​expertise is important to the mission because we need to have fielded systems that can defeat emerging threats," says Talbert. "EW threats are rapidly evolving and in order to stay ahead of future threats, Navy systems need to integrate the latest RF defeat techniques. Software Defined Radio systems can incorporate these techniques; effectively changing their functionality as soon as the new technique is uploaded into the system. "
Dr. Doering says the course at Crane is a curriculum in development.
"The workshop at Crane focused on SDR technology," says Dr. Doering. "I've put together a curriculum on the course and wanted the class to be hands-on so that employees have devices they can work with. It will basically be SDR 101. "
Wieneke says Dr. Doering brought knowledge back to Rose-Hulman, where the newly developed SDR course helps expose students to real-world EW challenges.
"He resurrected an older class at RHIT and put a new spin on things," Wieneke says. "NSWC Crane has also been able to sponsor multiple senior design projects — a student's capstone engineering project. The capstone projects include commercial hardware integration. "
The resurrected class was a 400-level class called "Software Defined Radio." Dr. Doering teaches courses in DSP, among other classes, and says there was interest in getting the class revised.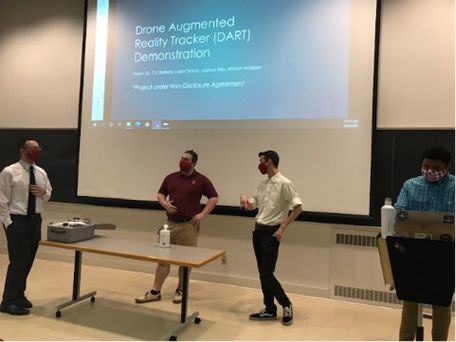 "The work I did with Crane — I brought that back to Rose for the revised course," says Dr. Doering. "Without the Crane experience, I wouldn't have had the knowledge to teach the class." Dr. Doering says he also took inspiration from his technical mentor Tim Vance, Chief Engineer, now retired. "During his final presentation to the division Tim Vance encouraged everyone to get their amateur radio license," Dr. Doering recalls, "and I got mine three weeks later. Now I teach the SDR class with a big amateur radio spin on the projects. My experience at Crane has shaped what I do at Rose — I can bring new ideas to the classroom. "
Dr. Doering says the updated RHIT SDR course gives students a more hands-on experience with communication systems.
"It extends what they learn and gives them a practical application," says Dr. Doering. "It's fascinating to do wireless communication — sending data from one radio to another without a visible connection… students can say, 'I made this and it actually works.' The course helps them get experience with current technology. SDR technology is of ongoing interest and is the basis of what is going on in wireless communications — it is developing and continues to evolve and change. "
Wieneke says partnerships like this are beneficial for both institutions and their missions.
"This is a perfect example of how getting professors part-time is not only good for Crane, but for universities and industries as well," says Wieneke. "NSWC Crane continues to use the temporary faculty program to benefit our mission areas."
Dr. Doering says the collaboration has been an opportunity to learn and contribute.
"The experience has provided me with personal and professional growth," says Dr. Doering. "I'm teaching a class that I wouldn't be able to teach otherwise. I feel very satisfied that I've made a good contribution to the mission. I haven't been doing busy work; I've really been involved in projects bringing success to the warfighter. It is satisfying to contribute to the mission at Crane. "
About NSWC Crane
NSWC Crane is a naval laboratory and a field activity of Naval Sea Systems Command (NAVSEA) with mission areas in Expeditionary Warfare, Strategic Missions and Electronic Warfare. The warfare center is responsible for multi-domain, multi-spectral, full life cycle support of technologies and systems enhancing capability to today's Warfighter.
Join Our Team! NAVSEA employs a diverse, highly trained, educated, and skilled workforce – from students and entry level employees to experienced professionals and individuals with disabilities. We support today's sophisticated Navy and Marine Corps ships, aircraft, weapon systems and computer systems. We are continuously looking for engineers, scientists, and other STEM professionals, as well as talented business, finance, logistics and other support experts to ensure the US Navy can protect and defend America. Please connect with NSWC Crane Recruiting at this site – https://navsea.recsolu.com/external/form/jmR6cUhZKZ_qD5QUqyMk8w or email us at crane_recruiting@navy.mil