D-Fend Solutions' UAS Counteraction System Prevents Drone Attack Against the Pope During Outdoor Worship
From Jim Magill
As the number of commercial and consumer drones increases worldwide and as drones become increasingly sophisticated in their ability to carry potentially dangerous payloads as they fly virtually unnoticed through sensitive airspace, the need to deploy measures to combat drones against potentially hostile drones is growing.
A cyber-based drone capture system developed by the Israel / US-based drone technology company, D-Fend solutions, recently thwarted a potential drone attack on an open-air liturgy in Slovakia, celebrated by Pope Francis and attended by about 60,000 worshipers.
During the September incident, the company deployed its own EnforceAir technology to detect the presence of an unidentified drone, and then locate and track it and capture it, forcing it to land at its take-off point, thus mitigating any potential threat.
"The drone was blocked without any interruption at the table itself, so continuity prevailed and the potential incident became a non-accident," said Jeffrey Starr, chief marketing officer of D-Fend Solutions.
The EnforceAir system allowed Slovak security forces tasked with protecting the pope, 90 bishops, 500 priests and other VIPs attending the liturgy to take control of the unidentified drone and remove it safely in a way that other anti-drone systems "I can't make drones," Starr said.
"We don't shoot at drones and we don't drown out drones," he said.
Protect against drone attacks against the Pope – and ensure the safety of the crowd
During the pope's week-long visit to the country, D-Fend's solutions implemented their technology to protect him and other visiting VIPs at a series of events culminating in the large-scale open-air mass at the end of his visit.
The task was particularly challenging, as it included two different drone strategies: VIP protection and security at major events, including large crowds, and a number of "friendly" drones operated by the media, communications personnel and security forces.
"When you do VIP protection with an anti-drone system, the person you are protecting is often on the move," he said. The security forces have been told that the anti-drone system they use is transportable enough to be quickly set up and configured and then dismantled and relocated just as quickly.
"You have to be able to move on a vehicle so you have that moving balloon of protection," Starr said.
At the site of the liturgy itself, held in the town of Szczacin, home of the National Marian Temple, D-Fend Solutions faced a different set of security challenges. The skies were filled with a number of drones performing the right roles, including maintaining security and providing communications with the global media covering the event. There were also a number of terrestrial antennas and communication systems in the area, creating a connected environment with high radio frequency (RF) interference.
Following the detection of an unidentified drone in the area, scene security officials initially considered trying to block UAV communications, but quickly abandoned the decision, as jamming radio signals could potentially disrupt legal systems in the area, halt the Pope's broadcasts. address during the liturgy and disrupt the work of security base stations.
Instead, using D-Fend Solutions' EnforceAir system, security forces were able to repel the potential threat. Starr said he did not know whether security officials had been able to identify the owners or pilots of the unidentified drone.
"This is an operational detail that operators will know. We, as a technology provider, do not know what further action has been taken beyond the incident itself, "he said.
"Most security agencies have their own methods of engagement and processes. "Their options depend on the technology they implement," Starr said. "We advocate a multi-layered approach, using a variety of technologies to provide multiple options and layers of security protection.
D-Fend Solutions, headquartered in Raanana, Israel, and McLean, Virginia, offers its customers RF-based cyber-capture technology. EnforceAir's software-defined radio (SDR) sensor, which performs all system functions, is controlled and configured by an intuitive control tablet.
The company's ground-level EnforceAir tactical kit includes an ultra-wideband terrestrial antenna that provides 360 ° azimuth coverage and up to 40 ° altitude coverage suitable for ground level deployment. The kit comes complete with a ground level antenna, mechanical brackets and a modular case for easy carrying.
In addition to his role in defending the pope during his visit to Slovakia, D-Fend Solutions is also involved in providing protection against drones for other international events, such as the recent G8 summit in the United Kingdom.
Starr said that the D-Fend Solutions system differs from that of other anti-UAS companies, whose technological approach is derived from military applications. "We are very focused on safety, control, continuity and safe results," he said.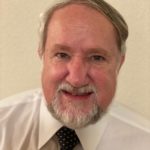 Jim Magill is a Houston-based writer with nearly a quarter of a century of experience reflecting technical and economic developments in the oil and gas industry. After retiring in December 2019 as a senior editor at S&P Global Platts, Jim began writing about emerging technologies such as artificial intelligence, robots and drones, and the ways in which they contribute to our society. In addition to DroneLife, Jim is a contributor to Forbes.com and his work has appeared in the Houston Chronicle, US News & World Report and Unmanned Systems, a publication of the Association of Unmanned Vehicles International.

Miriam McNab is the Editor-in-Chief of DRONELIFE and CEO of JobForDrones, a professional market for drone services, and a keen observer of the emerging drone industry and the drone regulatory environment. Miriam has written more than 3,000 articles focusing on the commercial space for drones, and is an international speaker and a recognized figure in the industry. Miriam has a degree from the University of Chicago and over 20 years of experience in high-tech sales and marketing for new technologies.
For consulting or writing in the drone industry, Email Miriam.
TWITTER:@spaldingbarker
Subscribe to DroneLife here.