floLIVE, which develops local global Internet of Things (IoT) connectivity management solutions, announced that it has completed a $ 15.5 million investment as part of its Series B funding. The investment was led by new investor Intel Capital , featuring existing investors Qualcomm Ventures LLC, Dell Technologies Capital, 83North, Saban Ventures and Arie Capital.

The London-based floLIVE, based in Israel and having an R&D center in Israel, offers advanced 5G networking solutions and a full range of global IoT cellular connectivity services. floLIVE stated that its decisions witnessed strong market grip from their target markets. The company intends to invest the new funds in three main lanes – strengthening its technology suite, upgrading the global network to 5G and building a global offer for SIM2Cloud through a partnership with a leading global cloud provider.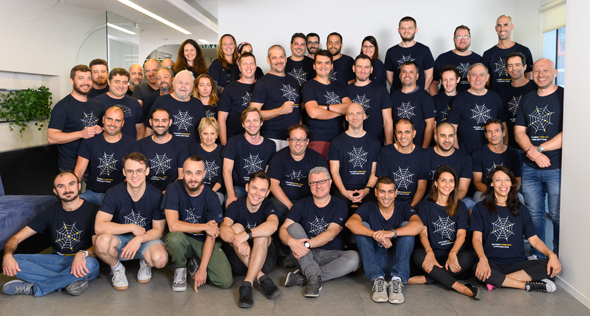 floLIVE team. Photo: floLIVE
5G cellular networks consist of two main building blocks – the radio access network (RAN) and the core network (CN). FloLIVE's core 5L network can be deployed using Private RAN when on closed campuses, and connected to public RANs located by national carriers for national deployments required by national utilities.
FloLIVE's private 5G network, one of the company's IoT solutions for enterprises and mobile operators, is built on top of its common software-defined connectivity (SDC) infrastructure – cloud environment.
"We are seeing significant market adhesion for 5G networking solutions, with private 5G networks being the undisputed leading solution for both private campuses and national deployments," said Nir Shalom, CEO of floLIVE. "While Healthcare and Industry 4.0 can be considered natural customers, one of the emerging sectors is utilities, which are more susceptible to cyberattacks, data leaks and foreign espionage; we intend to focus more on this segment and gain significant market share. "
"We're really excited about floLIVE's unique cloud approach to IoT connectivity," said David Johnson, managing director at Intel Capital. "The architectures used in the cloud bring efficiency, scalability and flexibility, which are important for IoT services. In addition, floLIVE's cloud-based core can provide a sequence of functions across many independent private and public networks. "