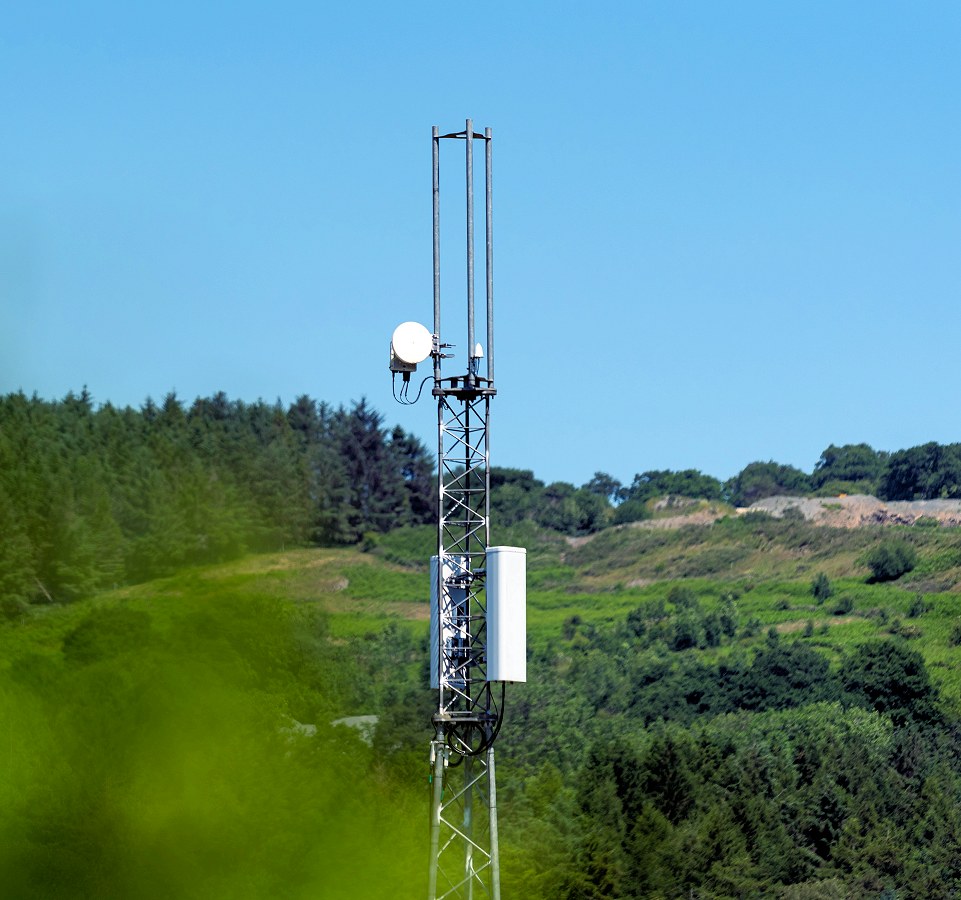 The UK Government has today committed £30m to support the launch of their Future RAN Competition (FRANC), which will aim to fund "innovative R&D projects" that could help to speed up the adoption of a new breed of wireless Open Radio Access Network (Open RAN) based 4G and 5G mobile networks.
At present, most UK mobile operators can often only pick from a couple of major suppliers (e.g. Nokia, Ericsson) to help deploy their networks, which wasn't helped by the Government's decision last year to ban Huawei from 5G (also impacting 4G) over security fears.
NOTE: The deadline for applications for the FRANC is 27th August 2021, with winning projects expected to be announced in the autumn.
The O-RAN approach thus seeks to standardise the design and functionality of such radio access kit and software (the RAN side covers infrastructure, masts and antennae), which can increase the number of companies able to supply operators via vendor-neutral hardware and software-defined technology.
However, the ecosystem around O-RAN is still developing, which is where FRANC comes in to play. "To receive a share of the £30m, tech and telecoms innovators are encouraged to submit proposals for projects that will help to fast-track the availability of viable Open RAN products and suppliers and create a stronger case for government and business investment in the technology," said DCMS.
Apparently, such proposals could include exploring issues around power efficiency, the management of radio wave 'spectrum' resource, the availability of advanced software platforms, systems integration and security. All of this flows from the Government's related £250m 5G Diversification Strategy.
Matt Warman, UK Digital Infrastructure Minister, said:

"This competition aims to get some of our most creative minds helping the UK safely and securely deliver the amazing benefits of 5G for people and businesses.

It is a major part of our plans to harness the country's tech prowess, open up the telecoms market, and create new jobs and investment as we build back better from the pandemic."
The government has also announced that the former non-executive chair of Fujitsu UK, Simon Blagden, is to become the chair of the new Telecoms Supply Chain Diversification Advisory Council, an independent expert body to succeed the Telecoms Diversification Taskforce. The taskforce was commissioned by the government to provide advice on how to effectively deliver a more competitive and diverse 5G telecoms market and submitted its final report in April.
The government will today publish its response to the aforementioned report, which outlines how it will take forward the taskforce's recommendations across four areas, as well as its activity to date. But admittedly, significant progress is already being made in the market, with major operators starting to recognise the potential benefits of O-RAN.
For example, Vodafone recently announced that they would be working with Dell, NEC, Samsung and others on a commercial deployment of 4G and 5G OpenRAN technology. The rollout aims to upgrade 2,600 sites across rural Wales and South West England (here), which is due to start later this year and complete by 2027. O2 and others may soon attempt something similar.