France is developing an improved version of its Rafale fighter jet, which will be available with improved stealth, powerful electronic warfare systems and new weapons.
Dassault Rafale's F4 generation is backed by a $ 2.3 billion investment from the French Ministry of Defense, announced in January 2019.
The latest version of the F4 will include next-generation technology, especially improved aircraft connectivity, through software-defined radio, new connections and satellite communications.
The aircraft will also test the latest innovations in cross-platform connectivity and collaboration, a technology that France and Germany are seeking to incorporate into their sixth-generation joint fighter.
Rafale F4 Fighter Jet
The Rafale F4 will come with improvements to the RBE2 AESA radar, Talios guidance subsystem, front sector optical system and helmet mounting capabilities. The Spectra's defense system will be upgraded to maintain its ability to deter emerging threats and include more powerful jammers.
The aircraft will see the integration of future improvements to the French SCALP-EG stealth subsonic cruise missile, nuclear missile ASMP-A, which includes a nuclear warhead with a capacity of 300 kilotons, MICA NG air-to-air missile and 1000-kg version of the precision-guided weapon AASM.
The upgraded Rafale will have an improved architecture to allow for future technological insertions and modifications when they become available.
The French Air Force expects Dassault to implement the F4 standard in two steps – the first in 2023 and the second in 2025. The first batch will consist of version F4.1 with 28 aircraft already agreed, while 30 aircraft from F4.2 the version will be due for delivery by 2030.
The F4 version will significantly improve the stealth capabilities of the 4.5-generation fighter, which, although present in earlier versions, to some extent fails to compete with fifth-generation fighter jets.
The American F-35 in comparison boasts far better stealth capabilities. Although the Rafale includes absorbent composite materials and lightweight titanium in the wings and fuselage, the stealth offered is not enough to avoid detection.
Other features that enhance Rafale's stealth include S-shaped air intakes, serrated edges and an exhaust cooling scheme aimed at reducing the infrared signature.
All of these features allow the Rafale to have an approximate radar cross section (RCS) of about one square meter, the same as jets like the Super Hornet and Typhoon. The F-35s have a much smaller radar cross section.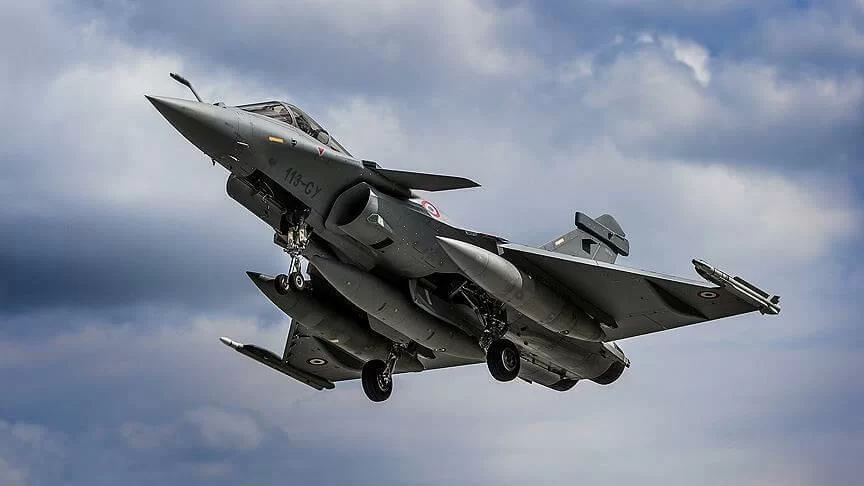 The Rafale F4 is to replace the French Mirage 2000s, which still numbers about 110 with the French armed forces today. According to French media reports, there is a plan to upgrade all older Rafale aircraft to the F4 version.
Rafale F4 – Any potential customers?
So far, Dassault has sold Rafales to Egypt, Qatar and India, and reports from those countries ordering additional Rafales have toured the countries.
It is reported that the French company has even offered the F4 version of the Indian Air Force, where demand for the latest generation aircraft remains high.
In fact, IAF chief RKS Bhadauria will be questioned about the F4 Rafales standard during his upcoming visit to France around April 20-22.
Dassault will complete all deliveries of 36 aircraft to India by this year and is expected to have another deal for the Rafale aircraft from India for more aircraft, which experts say would definitely be the F4 standard.
Experts believe such a deal is highly possible, given that Rafale's earlier order of 36 aircraft is unlikely to exacerbate India's alarming shortage of necessary squadrons.
With such shortcomings, India will not stop looking for more fighters that meet its requirements, and there is no jet better than the Rafale, which better captures the Indian imagination.