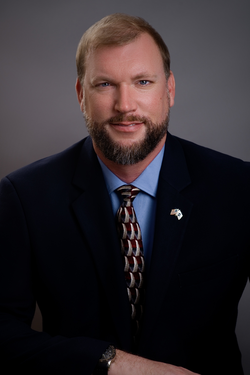 John Polly is CEO of ProTecht Solutions Partners www.protechtsolutionspartners.com, a security consulting firm focused on intelligent urban surveillance. Contact him at linkedin: www.linkedin.com/in/jonpolly.
This article originally appeared in Issue from June 2021 on Security business magazine. When sharing, be sure to mention Business Security Magazine on LinkedIn and @SecBusinessMag on Twitter.
Editor's note: The security business welcomes experienced security consultant John Polly from Partners of ProTecht Solutions as our newest contributor to Tech Trends.

It seems that in most advertising and media platforms 5G is advertised as the next big thing. To be completely honest, that's right. Most people in the general public are excited about the "unlimited bandwidth" they will have to watch movies on their phone and the possibility of an additional cable disconnect from the "hard" internet.
For businesses, critical infrastructure and cities, 5G means a high-bandwidth, low-latency cybersecurity cellular network that allows them to place devices on the network where they need them – in some places, traditional infrastructure may or may not work. fiscally.
5G connectivity is now built into business continuity as the business prepares for the future. While 5G providers advertise 5G as the future of connectivity, it's not magic. At its core, 5G is frequency and math.
The 5G ecosystem is explained
5G is a cellular technology that includes three blocks of FCC frequencies to provide gigabit or better bandwidth to subscribers. The three frequency blocks are divided into high, medium and low frequency links. Connectivity is achieved by connecting to a single frequency at a time, but to the user Must to be trouble-free in what frequency they are.
This combination of frequencies and Dynamic Spectrum Sharing (DSS) – a technology that allows cellular providers to intertwine and dynamically share the three frequencies – creates high bandwidth and low latency for exponentially connected devices.
High bar – 24Ghz to 40Ghz mmWave frequency. This "new" frequency is reallocated for 5G connectivity. The millimeter wave (mmWave) is similar to a drill with a quarter of an inch or less, where 1Gb + data will travel. For all FCC frequencies, the higher the frequency, the higher the available bandwidth. The range from 24 Ghz to 40 Ghz requires a line of sight between the radios, which prevents penetration into the building.
Middle bar – 3.55Ghz to 3.7Ghz frequency. This frequency has existed for some time with specific applications such as a ship-to-shore radio station. The FCC recently auctioned this frequency as the Citizens Band Radio Service (CBRS) for mid-band 5G and rural internet connection. The CBRS frequency offers 150Mb of connection bandwidth. The CBRS band is used by 5G providers as connectivity when there is no line of sight (Learn more about CBRS in Ray Coulombe Tech Trends' article a year ago at www.securityinfowatch.com/21138612).
Low lane – These are 4G LTE frequencies that will be included in the 5G offer. Here, some 5G providers are claiming 5G today, when 4G LTE is the only offer. 4G LTE offers limited bandwidth but increased building penetration.
The addition of these three bands complements the 5G offer. The current offer for 5G is not fully developed, with various experts saying that 5% to 60% are completed. Today, some large metropolitan areas see mediocre connectivity; small metropolitan areas are still under construction; and rural areas can see 5G in the window of the mobile phone shop, but at the moment they are only on 4G LTE with a higher price. In addition, as the CBRS frequency is shared with ship-to-shore communications, the 5G offer may be limited in coastal areas.
5G for the security industry
Where does the future of 5G for the security industry come from?
To begin with, providers and integrators in the security industry need to realize that this is part of the Internet of Things (IoT) machine. Security endpoints are now IoT end sensors. Security panels and NVRS are now IoT devices. Video management systems (VMS) and access control systems are now modern applications. 5G will offer timely connectivity to these IoT devices.
By implementing Dynamic Spectrum Sharing (DSS), as more people switch from 4G LTE to 5G bandwidth, the 4G LTE bandwidth will be opened to use IoT connectivity. Today, some 5G providers offer an IoT backchannel, which is like an eight-lane highway with only six cars on it. In the future, this highway will be used for most of the IoT connectivity. As this is a "reverse channel", the data is protected from public cellular traffic.
IoT SIM cards are now available with cheaper activation fees and specialized data plans offered by specific distributors. This offers security integrators increased revenue opportunities.
From now on, IoT sensors – including traditional security devices – will have interference-only connectivity. Businesses, critical infrastructure and cities will require IoT devices in the harshest conditions with critical critical connectivity and remote access. 5G connectivity will allow this over time.
Higher megapixel cameras require a higher latency bandwidth to carry video from the edge to where it's needed. 5G connectivity will enhance cloud offerings or real-time dashboards for customer sensors. This connectivity will add to SaaS offerings and direct offers from both the integrator and the manufacturer.
5G will offer connectivity to millions of devices – some of which are IoT devices in the security industry. Unlike traditional networks, however, 5G will be primarily a distributed software network with millions of connected devices. With a targeted environment, cybersecurity is critical to all 5G deployments. This can be built in by 5G providers, but most deployments will require additional cybersecurity to prevent hackers from hacking into the network.
Like it or not, the 5G hippopotamus is coming. This is not magic; more importantly, it opens new doors for the security industry. Traditional security sensors, devices and applications are moving to the edge. Businesses now need connectivity to remote locations and technologies that have never been connected before.
The opportunity knocks. Now is the time for the security industry to look at where the world is going.
John Polly is CEO of ProTecht Solutions Partners www.protechtsolutionspartners.com, a security consulting company focused on monitoring a smart city. Contact him at linkedin: www.linkedin.com/in/jonpolly.