Prime Minister Haider al-Abadi is in talks with the Trump administration to keep US troops in Iraq after fight against Islamic State in the country was concluded, according to a US official and an employee of the Iraqi government.
---
The two officials stressed that discussions are ongoing and that nothing has been finalized. But the talks point to a consensus among both governments that, unlike the US withdrawal in 2011, a longer-term US troop presence in Iraq is needed to ensure that the rebels do not erupt again after the rebels are expelled.
"There is a common understanding on both sides that it would be in the long-term interest of everyone to have this permanent presence. As for the agreement, yes, we both understand that it would be mutually beneficial. We agree on that, "said the US representative.
Both officers spoke on condition of anonymity in accordance with the regulations.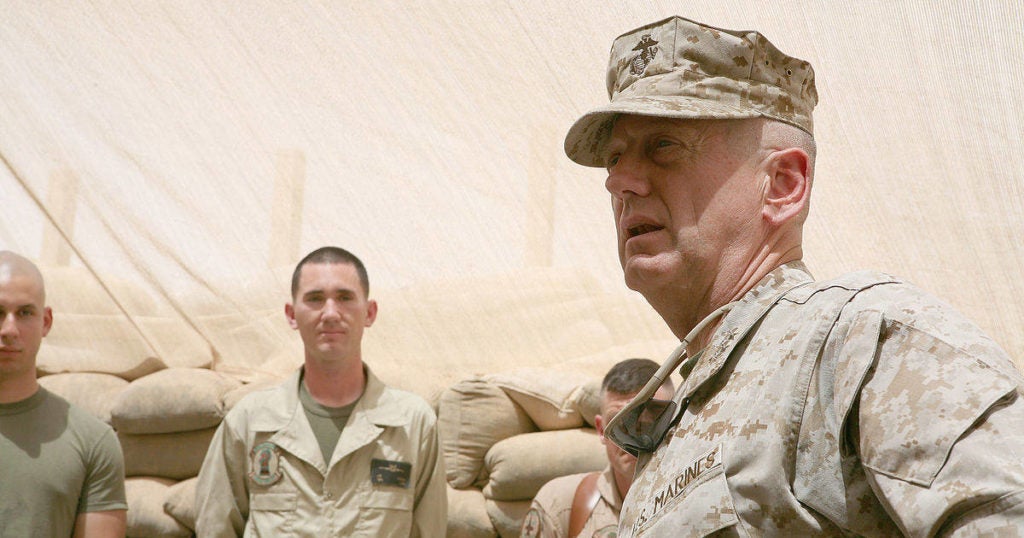 The conversations include US Secretary of Defense Jim Mathis and Iraqi officials on "what the long-term US presence would look like," he said, adding that discussions were at an early stage and "nothing has been finalized."
US forces in Iraq will be stationed at existing Iraqi bases in at least five locations in the Mosul area and along Iraq's border with Syria, a spokesman for the Iraqi government said. They will continue to be appointed as advisers to avoid the need for parliamentary approval for their presence, he said.
He said al-Abadi wanted to establish a "modest" Iraqi military presence in Mosul after the fight against Islamic State ended with a small number of US forces. The forces will help control security in the city and monitor the transition to a political administration in Mosul, he said.
The US envoy stressed that there were no discussions on setting up independent US bases in Iraq, as such a move would require thousands more staff. He said the troop levels would be "several thousand … similar to what we have now, maybe a little more."
Now, The Pentagon has nearly 7,000 US troops in Iraq, many of whom are not publicly recognized because they are on temporary duty or under specific staff rules. The forces include troops training Iraqi forces, coordinating air strikes and ground operations, and special forces operating on the front lines.
The news comes as Iraqi forces struggle to push IS fighters out of a pile of neighborhoods in western Mosul, marking the group's last stretch of land in Iraq, almost three years after the militants took over nearly a third of the country.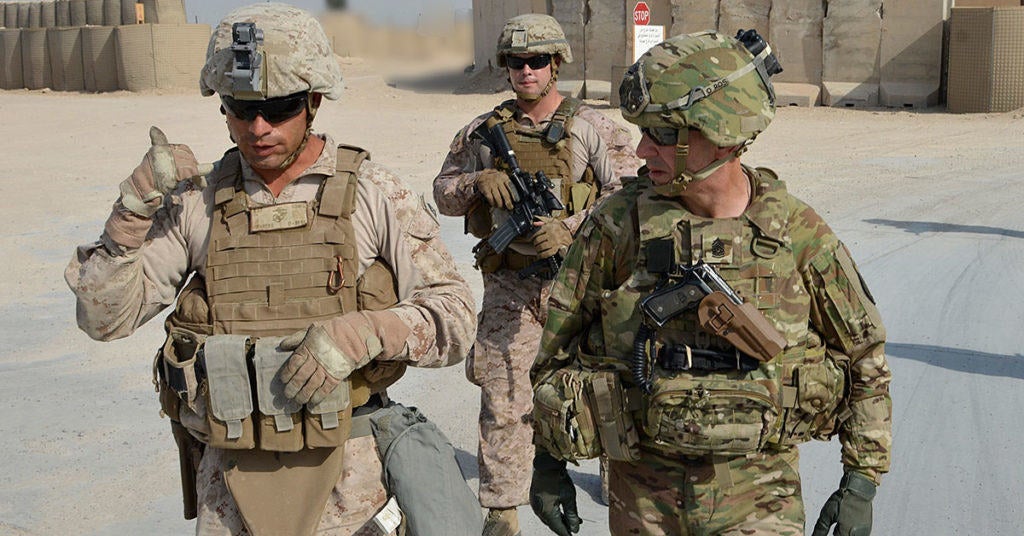 Such an agreement would highlight how the fight against IS has drawn the United States into a deepening role in Iraq.
At the height of the 2007 US military crackdown on sectarian violence, which nearly tore Iraq apart, there were about 170,000 US troops in the country. Eventually, their number was reduced to 40,000 before full withdrawal in 2011.
The US intervention against the Islamic State group, which began in 2014, was initially launched as an operation that will largely be conducted from the sky with a minimal footprint on Iraqi soil. Nevertheless, this footprint has since grown in view of the need for support from Iraqi forces.
During a visit to Iraq in February, Mathis and Lt. Gen. Stephen Townsend, the U.S. commander-in-chief in Iraq, described a lasting partnership between the United States and Iraq.
"I imagine we will be in this battle for a while and stand side by side," Mathis said.
Townsend, who was standing next to Mathis, declined to say how long the United States would remain in Iraq.
But he said: "I do not expect the Iraqi government to make us leave immediately after Mosul." He added: "I think the Iraqi government is aware of their very difficult battle and they will need the help of the coalition even outside Mosul."
Talks on a longer-term US presence are of great concern to Iran, which in turn is increasing support from some of Iraq's Shiite militias, said Jafar al-Husseini, a spokesman for Iraq's Shiite militia closely linked to Iran. .
"The Iraqi Security Force and the People's Mobilization Force (mostly groups of Shiite militias) have the ability to protect (Iraqi) internal roads and borders, so why is al-Abadi using American security partners?" Al-Hussein asked.
Al-Abadi has long struggled to balance Iraq's dependence on both the United States and Iran. Both countries are key economic and economic partners for Iraq, but often contradict each other when it comes to regional policy and security in the greater Middle East.
During the nearly three-year struggle against ISIS, Iraqi forces backed by the US-led coalition have seized about 65 percent of the territory extremists once held in the country, according to the US-led coalition. But the Iraqi army is still in the process of rebuilding and reorganizing after being largely shattered by widespread corruption under former Prime Minister Nouri al-Maliki.
Clapper announced from Washington. Associated Press writer Lolita S. Baldor of Washington contributed to the report.