04 March 2022

by Thomas Bullock & Ashley Roque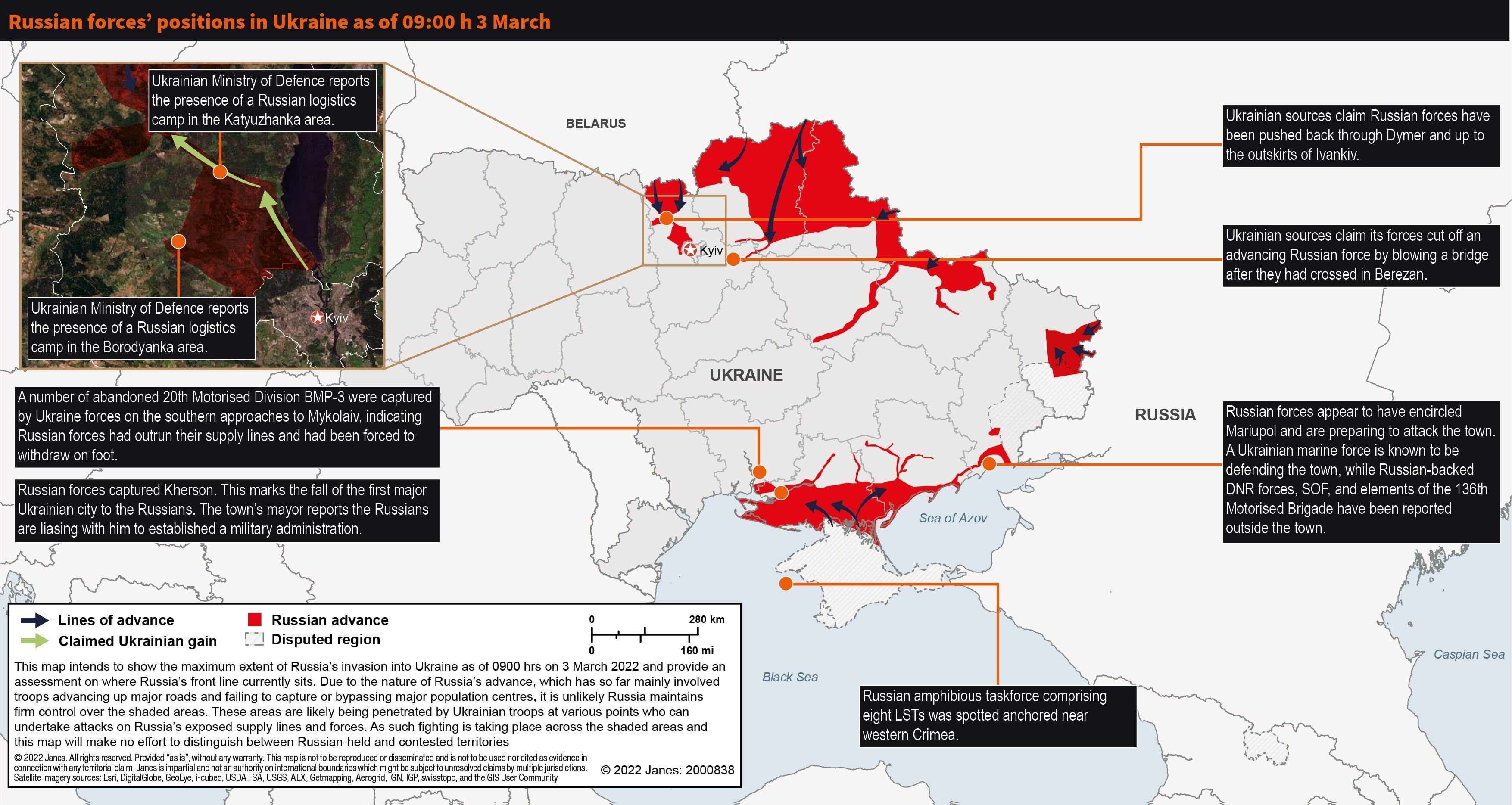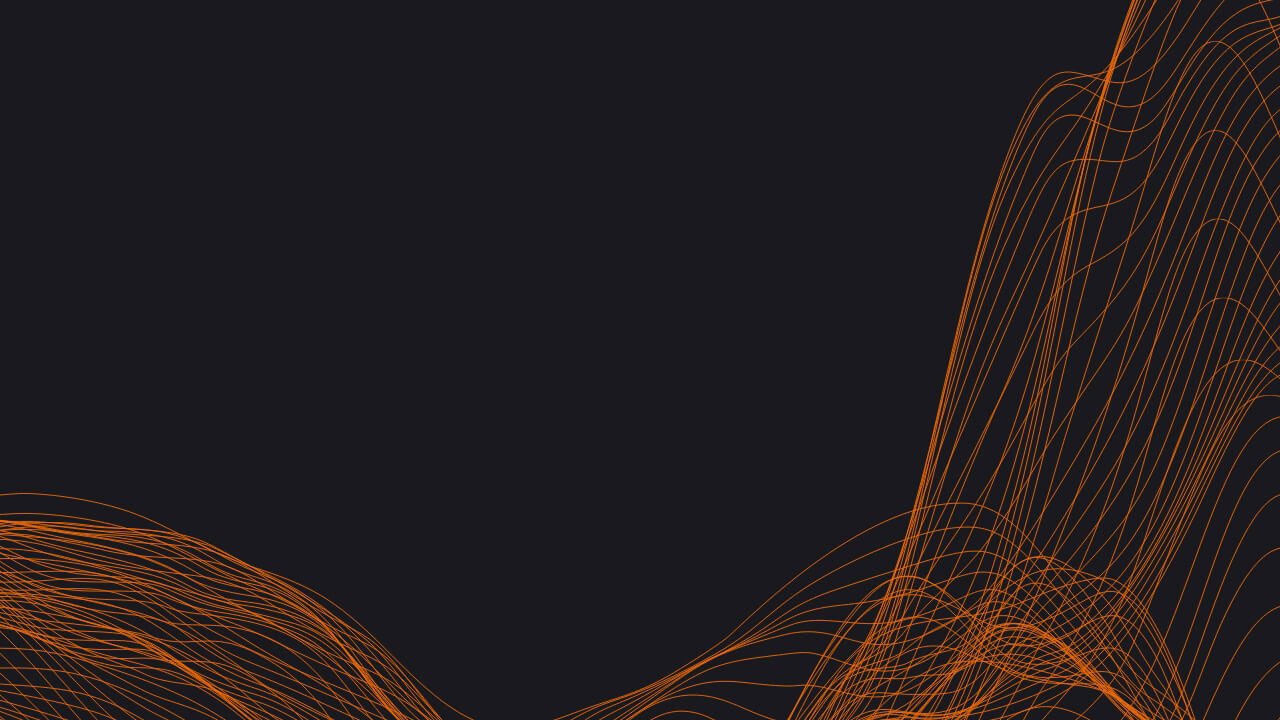 Russian forces' positions in Ukraine as of 09:00 h on 3 March 2022. (Janes)
The second week of fighting in Ukraine began with Russian forces consolidating their gains in the south of the country but appearing not to be making any progress against the capital, Kyiv.
On March 3, a senior US defense official estimated that 90% of Russian forces along the border, before the start of the invasion, are now on Ukraine soil. So far, Ukrainian forces claim to have pushed back one of the major lines of Russian advance towards Kyiv from the north, and Washington has agreed with that assessment.
"We certainly believe it is their intent to encircle [Kyiv] from multiple directions [and]right now, the closest that they are "is 15 miles (25 km) north of the city where a 40-mile (64 km) Russian military convoy is" stalled ", the US defense official said.
In the south, after occupying Kherson, Russia is reportedly working with the city's mayor to establish a military administration.
Russia also appears to have closed the encirclement around Mariupol, which is defended by a Ukrainian naval infantry unit. A camera crew from the UK media outlet ITV filmed Russian-backed Donetsk People's Republic forces and Russian special forces on the outskirts of the town on 2 March.
The Pentagon still believes that Mariupol is under Ukrainian control.