March 12, 2021
from Giles Fuck
Domo Tactical Communications (DTC), part of Codan Communications, has launched two new transceivers with a software-defined radio (SDR) network, the company said.
The SOL8SDR-M BluCore module is a miniature SDR transceiver designed specifically for applications where size and weight are critical. It is particularly suitable for use in micro and nano unmanned aerial vehicles (UAVs), the DTC said.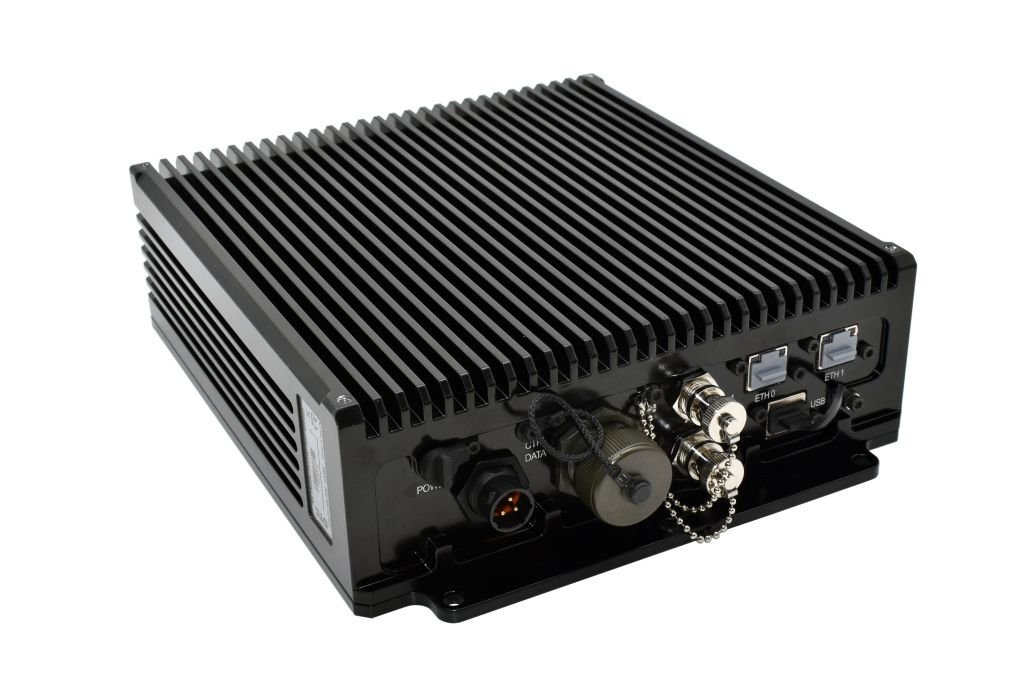 The NETNode 5 RH is the latest addition to the DTC NETNode 5 family, providing a high-power option for long-distance communication. (DTC)
With dimensions of 54 × 50 × 11 mm and weighing 60 g, the module provides access to a number of Internet Protocol (IP) networks and one-way coded orthogonal frequency division multiplexing (COFDM), including the latest MeshUltra waveform for mobile ad hoc networks. (MANET). The DTC said this waveform could operate at more than 80 nodes on the same frequency, sharing network data bandwidth. It provides 200 mW radio frequency (RF) output.
The module has two USB interfaces that can support cameras and headphones, as well as WiFi, cellular and Ethernet keys. It can also be connected to other host devices using a remote network driver interface (RNDIS) connection via Ethernet over USB, the DTC said.
The DTC also released a reliable high-power (RH) version of its NETNode Phase 5 IP Mesh radio, providing 30 W total output power through two 15 W transmitters. Phase 5 is the latest generation of the NETNode Mesh family, offering built-in dual video encoders with high resolution and multiple output (MIMO) MANET. Existing versions of the radio provide 4 W and 10 W output power.
https://www.janes.com/defence-news/news-detail/codans-dtc-reveals-two-new-sdr-mesh-network-transceivers
Domo Tactical Communications (DTC), part of Codan Communications, has released two new software …