More than 280,000.
That's how many listeners tuned in to police radio and other public-safety communications through Broadcastify's app and website across the busiest two days of protest and unrest early this month.
The platform had already seen its user and traffic numbers tick up in recent weeks due to the pandemic. "A lot of folks were home and bored and starved for information," Lindsay Blanton, founder of Broadcastify, told Built In. But this was uncharted territory for the decades-old service.
It was record traffic "by a long shot," he said. "It's blown everything out of the water that we've ever seen in the history of our business."
Encrypted Police Scanners
As popularity in app-based police radio scanners ballooned in 2020, many departments began to encrypt their radio communications so only those within the department can receive messages. This presents an issue with public transparency, eliminating the ability for people to maintain real-time security within their own communities and reducing the already dwindling trust offered toward local police departments.
The shift was reflected in the App Store, too, which saw the likes of Scanner Radio – Fire and Police Scanner and 5-0 Radio Police Scanner scale the chartswith some surpassing even the likes of TikTok and Instagram. Even those spikes in app downloads were, in a sense, also spikes in Broadcastify traffic. Scanner Radio, 5-0 and other similar apps front-end Broadcastify feeds, which the company licenses to developers through an API.
It may have seemed an odd, if entirely logical, surge of old-school tech – hobbyist-associated scanner radio – midwifed through modern delivery systems. But even as scanner communities overall have seen their ranks steadily thin since their 1970s heyday, the moment pointed to a strong hunger for police radio information.
But in many communities, that information is not available to the public anymore, as local departments have moved their communications to encrypted police radio systems. Departments from Denver to Racine, Wisconsinto Sioux City, Iowa, have all made the move to encryption, and the trend seems likely to continue as departments shift from analog to digital, according to experts. As the Broadcastify surge seems to illustrate, not everyone thinks that's a good thing.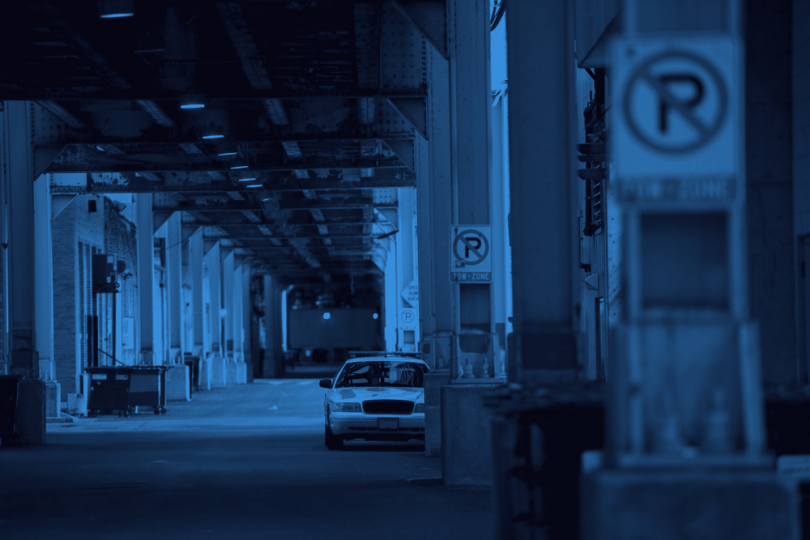 Curious Coalitions
Built In happens to be headquartered in scanner country. Chicago has one of the most robust police scanner communities in America. And people who participate, either directly or indirectly, use it to a variety of ends.
Many, like crime blog CWB Chicago, which often tweets chatter with the #ChicagoScanner hashtag, are focused on updates about violent crime. Others, like the developers of Scanmap, use the communications for more progressive ends. The site uses scanner information to map police actions in order to "aid protesters on the ground." Indeed, recent reports have spotlighted the ways in which protesters in several cities have relied on scanner apps to monitor police responses.
That is to say, advocates for open, unencrypted communication can sometimes make curious coalitions. Regional freedom of information organizationshobbyists eager to assist the police, newspaper editorial boards, preppers on Reddit and some law enforcement departments have each at times advocated against encrypting general radio communications. (None of them argue against encrypting communications among tactical, SWAT or otherwise sensitive operations, which are not public. Broadcastify's terms of service also prohibits broadcasting such sensitive communications.)
"The argument that broadcasting the day-to-day of dispatch operations endangers officers is ridiculous, frankly."
But police departments and emergency communications directors who push for encryption have argued that publicly listenable airwaves make it easier for criminals to evade law enforcement, and also endanger officers.
Blanton pushes back especially forcefully on the latter claim. "The argument that broadcasting the day-to-day of dispatch operations endangers officers is ridiculous, frankly," he said.
Many online-available Broadcastify feeds are delayed, sometimes by up to two minutes. "That's an eternity in law enforcement time," he said.
"Nobody's getting a real tactical advantage over the police by listening to their day-to-day operations, so we categorically reject that assertion," he added. "We've never had a law enforcement agency present us with evidence that we've put officers in danger by what we do."
Blanton said there have been a small number of "very unique" circumstances in which an agency has requested an extended delay or a full pause on dispatch channels for a period of time because of a sensitive issue.
"I can count on one hand the amount of times that we've done that, but as a general, ongoing policy … we're not going to honor that request," Blanton said.
One of those extraordinary cases came in 2013, when Blanton agreed to a request from Boston police during their manhunt after the Boston Marathon bombing. No departments sent Broadcastify any such requests during the unrest in late May and early June.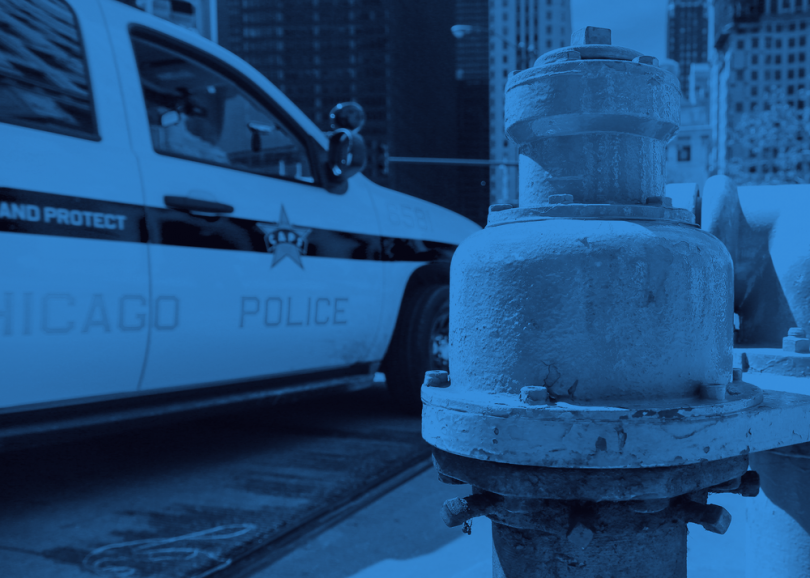 A Split Among Law Enforcement Communities
To be sure, even as more departments have moved toward encryption, the impulse is hardly uniform. The National Association of Police Organizations, which lobbies on behalf of police and police unions, supports letting local agencies individually decide whether or not encryption is "appropriate for their local needs," NAPO's Stephanie Gessner said in an email.
Broadcastify has given Blanton a clear view of the divide.
"It's very split within the law enforcement community," he said. "A lot of agencies support their day-to-day communications being online and available to the general public. Some of them even actually broadcast to us. But some don't [support publicly available feeds]. "
"A lot of agencies support their day-to-day communications being online and available to the general public. Some of them even actually broadcast to us. "
Some opt toward open channels over concerns that encryption might make cross-department or cross-agency communication more difficult. Joe Casey, of the Office of Emergency Management and Communications, in Chicago, told Built In via email that the agency is "on schedule with a plan to secure public safety radio channels," but will nonetheless keep some frequencies unencrypted to allow outside agencies to communicate with the Chicago Police Department.
"The OEMC recognizes the benefits of unencrypted radio systems as it relates to both transparency and collaboration with other jurisdictions," Casey said. "These considerations have factored into our decision to proceed cautiously and methodically with our plan so that we do not make a change that would exclude authorized users. We believe that the benefits of securing the system outweigh the disadvantages. "
A few high-profile instances of police-radio hacking took place in Chicago during the unrest. Hackers briefly played NWA's "Fuck tha Police" and Tay Zonday's once-viral "Chocolate Rain," a song about racism and racial injustice, while others voiced pro-police sentiments over the police radio waves, according to the Sun-Times.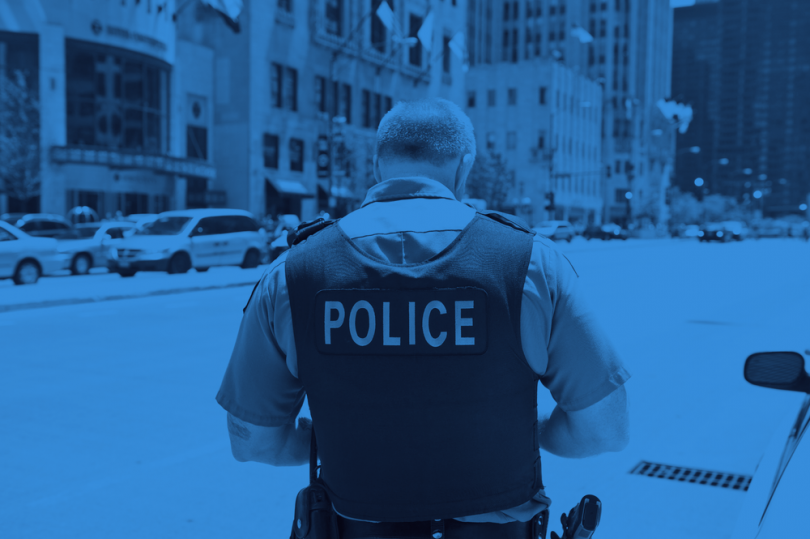 Patchwork Pushback
The organizational voices against encryption often make their case at the local or regional level. The National American Civil Liberties Union, for instance, does not appear to have a policy stance included among its list of issues. (The ACLU did not return multiple requests for comment.) And Dan Bevarly, executive director of the National Freedom of Information Coalition, told Built In that, while the issue comes up from time to time, the organization has not developed a policy on it .
Ed Yonkha, a spokesman for the ACLU of Illinois told Built In that they have not looked into the issue in his state. But the Colorado FOIC spoke out in March in favor of a bipartisan state bill that would require media access to unencrypted radio communications and institute standards that prevent "unreasonable and burdensome restrictions on access to radio communications." Colorado has seen at least 30 public agencies transition to encryption, according to the CFOIC.
Sometimes when local law enforcement agencies move to encryption, they carve out allowances for media, who monitor communications for news developments. But those exceptions aren't always made. Law enforcement groups in California pushed back last year against efforts to provide media access to communications that had been newly encrypted in five cities. The push for the media exception was supported by the ACLU of California, the California Broadcasters Association and the California News Publishers Association.
"There are legitimate privacy and safety concerns behind the decision to encrypt police communications, but that in and of itself does not give police departments carte blanche to encrypt all communication," Gabriel Kahn, a professor at the University of Southern California's Annenberg School of Communication and Journalism, told the Santa Monica Daily Press in February. Police should be required to bring forth "quantifiable evidence" that their concerns are not merely hypothetical, while also being willing to revise encryption decisions and take other transparency measures, he said.
"It certainly removes a level of transparency that's been inherent in public safety in the United States for 75 years."
For Blanton, it's a matter of serving a public interest and a belief in the disinfectant property of sunlight. The 150-plus public-safety agencies that directly provide official feeds to Broadcastify "want community involvement, and it opens a layer of trust and transparency to local communities," he said.
Agencies that opt ​​for encryption face backlash from media and other consumers of the data, he added.
"And it certainly doesn't hold the agency in a light that shows they're being transparent. I'm never going to accuse a public safety agency of outright trying to hide anything, but it certainly removes a level of transparency that's been inherent in public safety in the United States for 75 years, "he said.